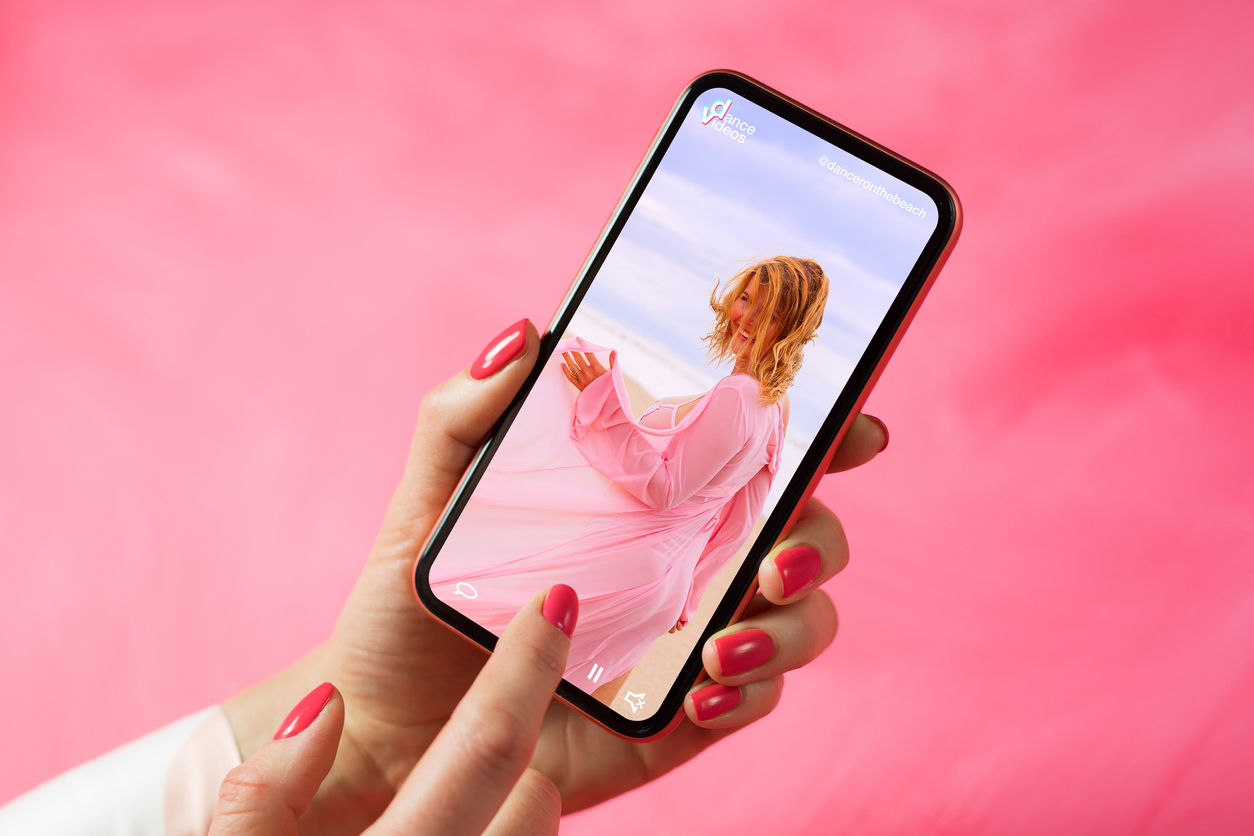 TikTok has been one of the most popular social media platforms in recent years. It was launched in 2016 by Chinese company ByteDance and quickly gained popularity among Gen Z users. In just a few years, TikTok has become one of the most downloaded apps in the world.
What is it about TikTok that made it so successful?
There are many reasons why TikTok has become so successful. Firstly, the app is straightforward to use, making it perfect for people of all ages. Additionally, TikTok offers a wide range of constantly updated content, ensuring that users always have something new to watch.
Perhaps most importantly, TikTok is a fun and entertaining platform that allows users to express themselves. The app has become a creative outlet for many people, with users creating unique videos that often go viral. This has helped to develop a strong community of users who are regularly engaged with the app. Incredibly visual, TikTok has videos that are often creative and visually appealing, which makes them more engaging than other types of content.
Furthermore, TikTok is highly addictive. Once you start watching videos, it's hard to stop. The short, bite-sized format is perfect for scrolling through when you're bored or have a few minutes to spare. Unlike other social media platforms, TikTok is all about light-hearted entertainment. There's no pressure to be perfect or present your life in a certain way. You can just enjoy yourself and have fun.
A global social media platform, the app is popular all over the world, which means there's a huge variety of content to watch. No matter where you are, you're likely to find something entertaining on TikTok. Moreover, despite its current success, the platform keeps evolving. The app is constantly adding new features and updating the interface, which keeps things interesting. There's always something new to explore on TikTok.
It all started with short music videos
With its growing popularity and massive user base, there's no doubt that TikTok is here to stay. But how did it all start?
TikTok was originally launched in September 2016 as Musical.ly, a social media platform where users could create and share short music videos. In August 2018, Musical.ly was acquired by Chinese company ByteDance for $1 billion. ByteDance then merged Musical.ly with its own short-form video app, Douyin. Douyin quickly became popular in China, with 100 million daily active users by the end of 2017.
The company behind Douyin, ByteDance, saw the potential to take the app globally, and so they launched TikTok in September 2017. TikTok was an instant hit, thanks to its innovative format and social features. The app allows users to create short videos set to popular music, with a wide range of filters and editing options.
Since its rebranding, TikTok has exploded in popularity, especially among Gen Z users. In just two years, TikTok has amassed over 1 billion monthly active users worldwide. And it's not just popular with kids – adults are using TikTok too. In fact, TikTok was the most downloaded app on the App Store in Q1 2019.
The phenomenal marketing strategy behind TikTok's success
When it comes to marketing, TikTok has a few key strategies that have contributed to its impressive growth. First, the app is available in over 150 markets and 75 languages, which makes it accessible to users all over the world. Second, TikTok offers creative tools and features that make it easy for users to create engaging content. Third, TikTok has built partnerships with major brands and celebrities, which helps to raise awareness of the app.
TikTok's global reach, easy-to-use features, and partnership with major brands have all contributed to the app's impressive growth. And there's no doubt that TikTok will continue to be a force in the social media landscape for years to come.
The smart ways TikTok brings in revenue
It's no secret that TikTok is one of the hottest social media platforms out there right now. As one of the most downloaded apps in the world, TikTok is certainly not just a passing fad. But how does TikTok monetize its success?
There are a few different ways. TikTok charges brands and businesses for access to its users. That means that if a company wants to run an ad on TikTok, they have to pay TikTok for the privilege. The app also takes a cut of any in-app purchases made by users. For example, if a user buys virtual currency to use in TikTok's Duet feature, TikTok gets a percentage of that sale.
TikTok has partnered with major brands like Amazon and Walmart to sell products directly to users through the app. If you see a product you like in a TikTok video, you can click on a link to buy it from Amazon or Walmart without ever leaving the app.
All of these revenue streams have helped TikTok become one of the most valuable startups in the world, with a valuation of $75 billion as of 2019. And with over 500 million active users, there's no sign that TikTok's success is slowing down anytime soon.
What does the future hold?
There is no doubt that TikTok has been a massive success story. The app has been downloaded over 2 billion times and is used by people of all ages around the world. But what does the future hold for TikTok?
One key area that TikTok is likely to continue to grow in is e-commerce. In 2020, the app launched a number of features that allow users to buy products directly from brands and influencers. This is likely to be a major area of growth for TikTok in the coming years, as it looks to monetize its huge user base.
Another area that TikTok is looking to expand into is original content. The app already has a number of successful original shows, and it is likely to invest more in this area in the future. This could be a major differentiator for TikTok compared to other social media platforms, which mostly rely on user-generated content.
TikTok is also looking to expand its reach by launching new apps. In 2020, the company launched an app for short-form video in India and is also planning to launch a music streaming app in the country. These new apps could help TikTok tap into new markets and grow its user base even further.
All of these factors show that TikTok is a company with big ambitions. It is clear that it wants to be much more than just a social media platform; it wants to be a major player in the entertainment industry. And with its huge user base and innovative products, it has the potential to achieve this goal.