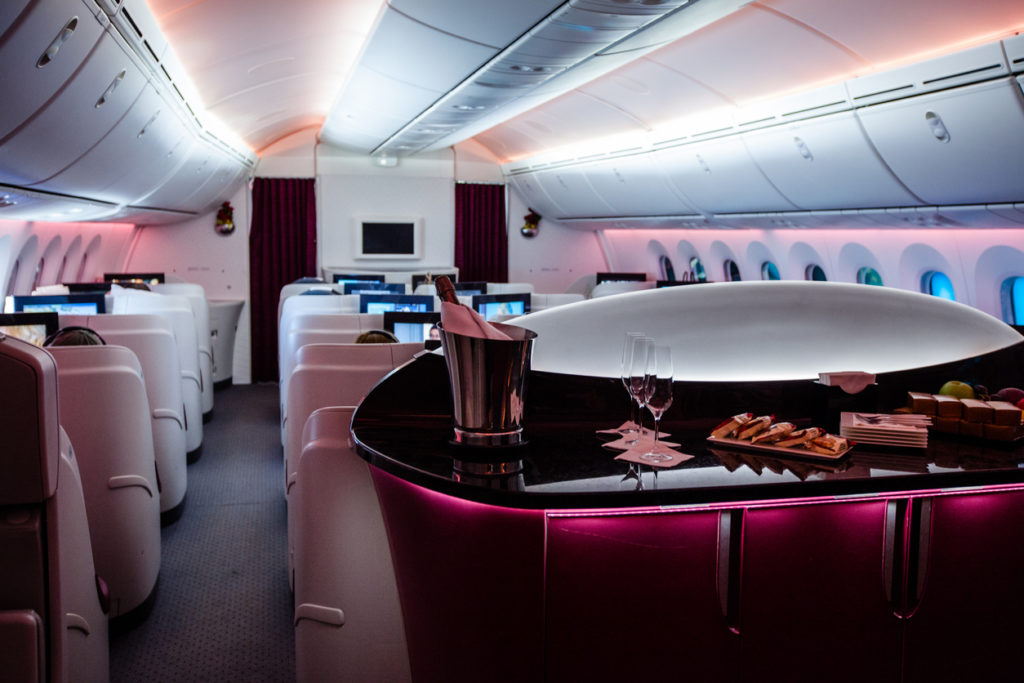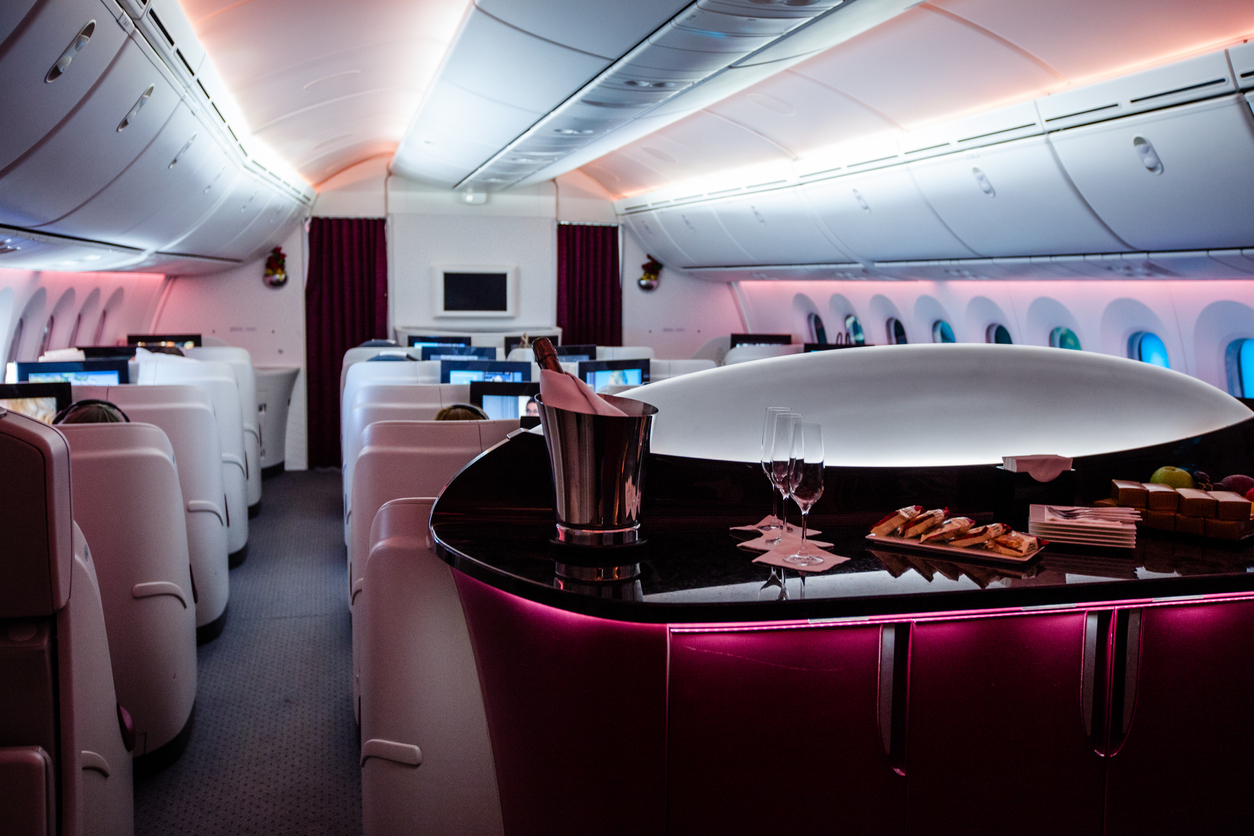 Flying coach/economy is a bit like being stuck in a bad relationship. You keep telling yourself it's going to get better, but it never does. Instead, you're crammed into a tiny seat with no legroom, surrounded by equally miserable people. It's enough to make you want to stay home.
But the truth is, there's no need to suffer through a long flight. With a little planning, you can make your journey as comfortable as possible. You can consider upgrading to economy plus for a little extra legroom, leave the high heels and tight jeans at home and opt for comfortable clothing, and bring your own entertainment, water, and snacks. Or, even better, you can book a business class ticket!
A short history of airline flight classes
Airline flight classes have come a long way over the years. In the early days of air travel, there were only first-class and coach/economy. First-class was for the wealthy passengers who could afford to pay for extra legroom, luxurious seating, and gourmet food. Coach/economy was for everyone else.
In the 1970s, airlines began to experiment with different classes of service. Economy class was introduced as a cheaper alternative to first class. Business-class was added for passengers who needed to work during the flight. And first-class began to offer more amenities, such as private suites and beds.
The airline flight classes of today
Today, first-class passengers enjoy the best service and the most luxurious experience of all. They often get their own private suite with a bed, as well as access to a lounge where they can relax before their flight.
Business class is the next step down, but it's still a significant upgrade from coach/economy class. You'll enjoy more legroom, wider seats, and better food and drink options. You may also have access to a business class lounge.
Premium economy is another popular option, especially for long-haul flights. It offers more space and comfort than the economy but isn't as luxurious as business or first class.
Coach/economy is the most basic and affordable option, but that doesn't mean it's terrible. You'll still get a seat on the plane and be able to get to your destination. Just be prepared for a more cramped space and fewer amenities.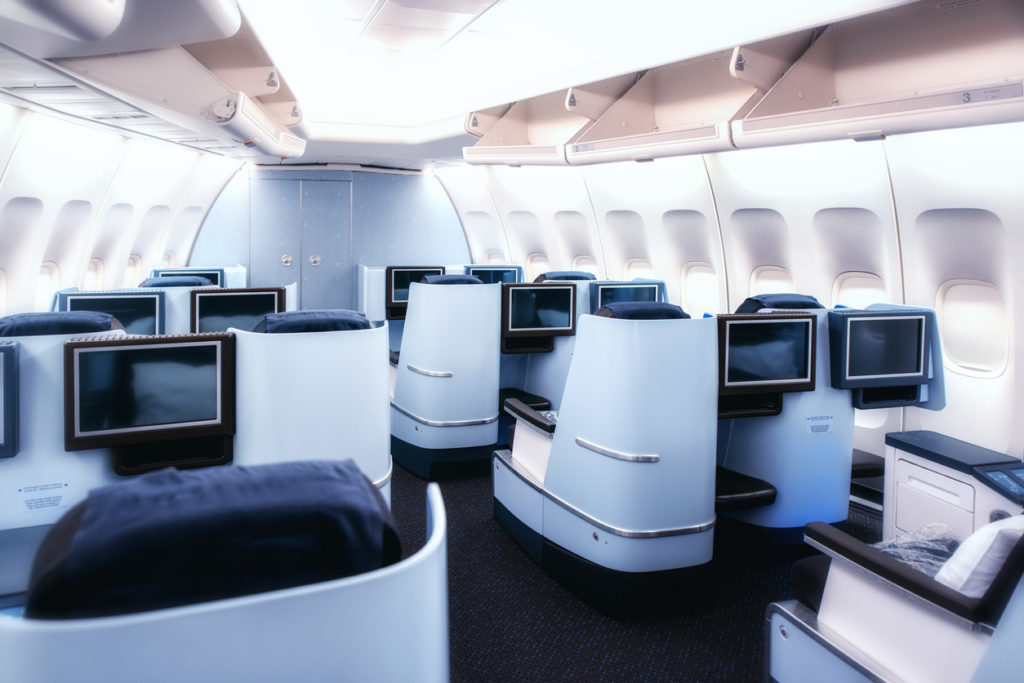 Why business class is always the best option
Each airline flight class has its own set of benefits, but no one can ever convince me there is a better class than business class for business people. After all, it is named business class for a reason.
Think of a business class as the brain food of air travel. It may not be as exciting as first-class, but it definitely has its benefits.
Priority boarding
The time spent in line to check in your luggage might just be the most wasted hours of your life. If you're a frequent traveler, priority boarding can be a real life-saver. It can help you avoid the rush to get on the plane and find a seat, and it gives you a little more breathing room during the flight. Plus, if you have a connecting flight, priority boarding can make getting through security much easier.
With priority boarding, you can avoid the mad dash to get on the plane and find a seat. This can be especially helpful if you're traveling with kids or have a lot of gear. It also gives you a little extra time to relax before the flight. You can use this time to read, work on your laptop, or just take a few deep breaths before the flight takes off.
When it's time to disembark, priority boarding can help you get off the plane faster. Especially helpful if you're in a hurry to catch a connecting flight or just want to get out of the airport as quickly as possible.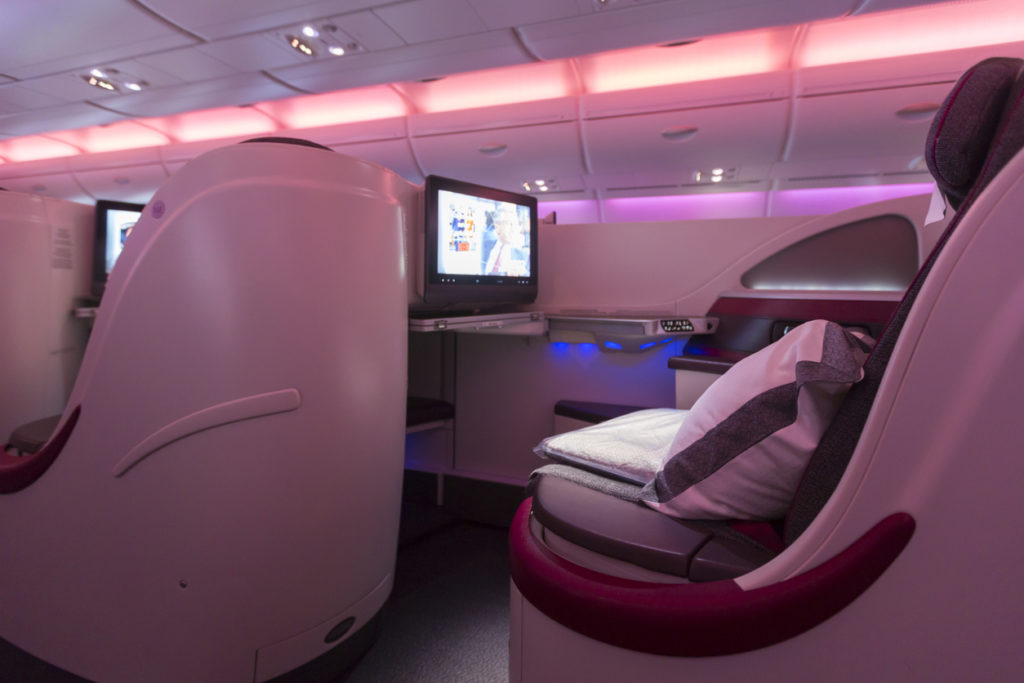 More comfort
There's something about business class that just makes you feel so comfortable. Maybe it's the extra legroom or the reclining seats. Or maybe it's just the knowledge that you're not crammed in between two people who are elbow-to-elbow for the entire flight. Whatever it is, business class always makes me feel at ease.
Business-class is by far the most comfortable option when flying. The seats are wider and more cushioned, and there is more legroom. Furthermore, you usually have more privacy than in economy. The seats are often spaced further apart, and there are fewer passengers in business class. This can make it easier to get some work done or just relax without being disturbed.
When flying in business class, passengers are typically given flight accessories to make their experience even more comfortable. These may include a noise-canceling headset, a blanket and pillow, and an amenity kit. The amenity kit includes various items such as a toothbrush, toothpaste, and a shawl or scarf, which often make excellent gifts for people at home.
Better food and drinks
If you're anything like me, then you know that airplane food is notoriously terrible. But in business class, the food and drink options are usually much better. You can often find a wider variety of meals to choose from, as well as better wine and more cocktails. And if you're really lucky, you might even be served a meal by a celebrity chef.
On most flights, business class passengers are given the option to pre-select their meals. They can choose what they want to eat before they get on the plane. And if they have any dietary restrictions, their meal will be tailored to meet their needs.
When it comes to drinks, business-class usually offers a wider selection than economy. You can often find better wine and more cocktails to choose from. Plus, the drink service is typically much better in business class. The flight attendants are usually more attentive, and they often come around more frequently to offer refills.
Diverse in-flight entertainment
In business class, the in-flight entertainment options are usually much better than in economy. You can often find a wider selection of movies, TV shows, and music to choose from. Moreover, the screens are usually larger and the sound quality is better.
If you're flying with young children, business class can be a godsend. Most airlines have a kids' entertainment system that includes age-appropriate movies, TV shows, and games. This can help keep your little ones occupied for the entire flight.
Lounge access
Business-class passengers may find that access to the lounge is a tremendous help, especially when traveling on a long-haul flight. The peace and quiet of the lounge can be a welcome respite from the busy airport terminal, and the snacks and drinks can help them power through their journey.
Most lounges offer a variety of amenities, including free Wi-Fi, comfortable seating, and TV screens. Some also have showers, which can come in handy if you've just been crammed into a middle seat for hours on end.
Of course, the best part of lounge access is the chance to mingle with other business-class travelers. Whether you're looking to network or just make some new friends, the lounge is the perfect place to do it. Traveling for work can be a real drag. But with business class, at least you know you'll have a comfortable place to rest your head and some space to spread out your paperwork. Not only will you arrive at your destination well-rested and in control