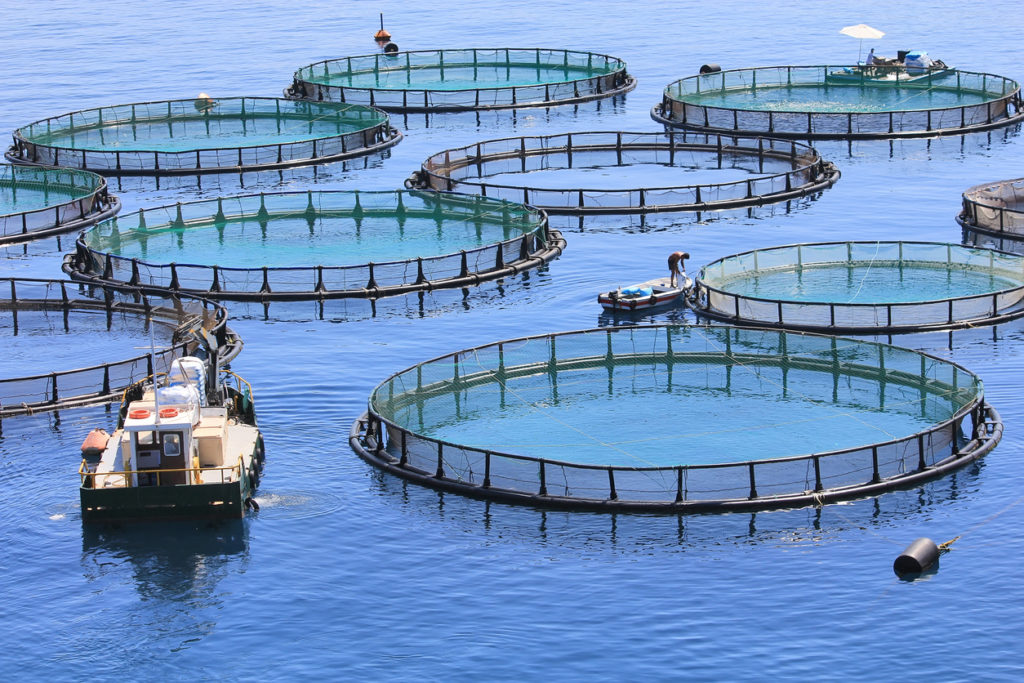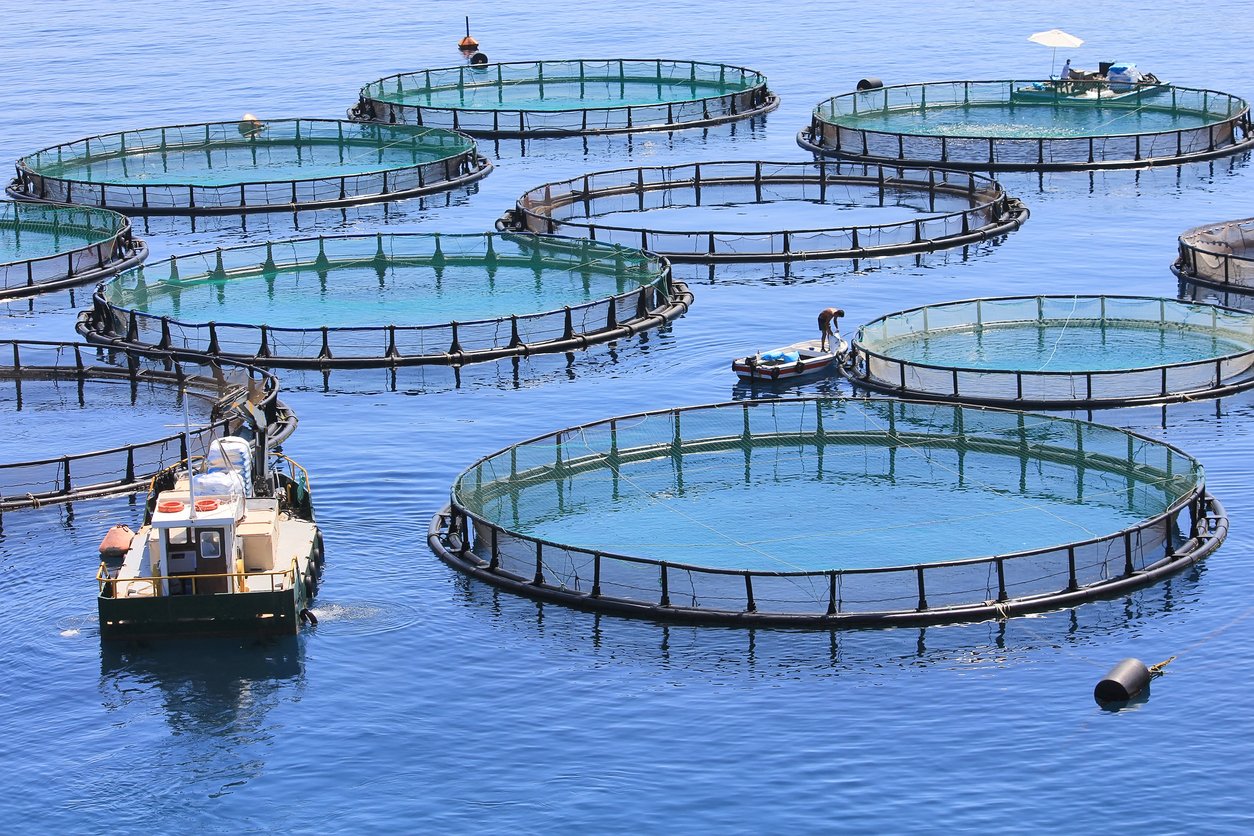 Fish farming or aquaculture is on an ascendant trend. Fish farming for profit is one of the fastest-growing businesses, especially since The Food and Agriculture Organization of the U.N. estimates that by 2030, aquaculture will deliver almost two-thirds of the fish the world consumes.
The world's appetite for fish is growing constantly due to the many health benefits associated with fish consumption. Fish and shellfish currently represent 17% of the animal protein people consume worldwide, and fish farms are growing rapidly to keep up with the demand. However, the current growth rhythm is not enough, and research shows that fish farming needs to double production until 2050 to deliver fish globally and feed the growing world population.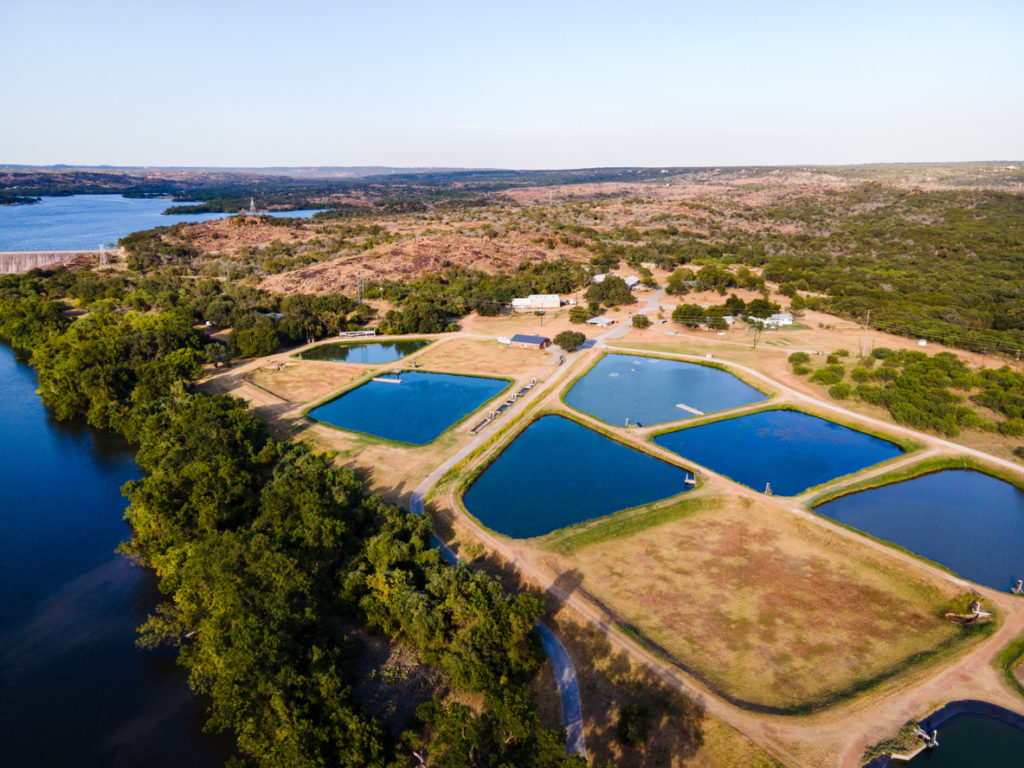 The time to act is now
This is the time to enter this booming business. If 50 years ago, the per capita fish consumption was 20 pounds per year, currently it reaches about 45 pounds per year. However, the global wild fish catch has not increased since the 1990s. While wild fish catch remains constant at around 90 to 95 million tons per year, fish farming is currently delivering 100 million tons per year.
Moreover, considering that the world population is estimated to reach almost 10 billion people by 2050, farm fishing may just be the way to stop overfishing of our oceans and the answer to an animal protein demand increase of 52 per cent. The ocean can no longer keep up with overfishing, and demand. Aquaculture has to step in and provide alternate sources for seafood. However, it needs to be sustainable and responsible.
A massive increase in fish farming could lead to great environmental impacts. Aquaculture is already facing backlash due to unsustainable farming methods. In 1997, one ton of salmon required the use of almost 3 tons of forage fish which is a real burden on the environment. Forage fish are overfished, and many populations have disappeared affecting the entire food web. Furthermore, fish waste and leftover food cause nutrient pollution, and the antibiotics and pesticides used in farms affect marine life.
Fish raised in crowded nets or pens are susceptible to stress. This can lead to parasites and diseases that can then spread to wild species. If farmed fish escapes into the ocean and breed with wild species, it may affect their genetic diversity. Imagine if we double the rate at which aquaculture produces fish!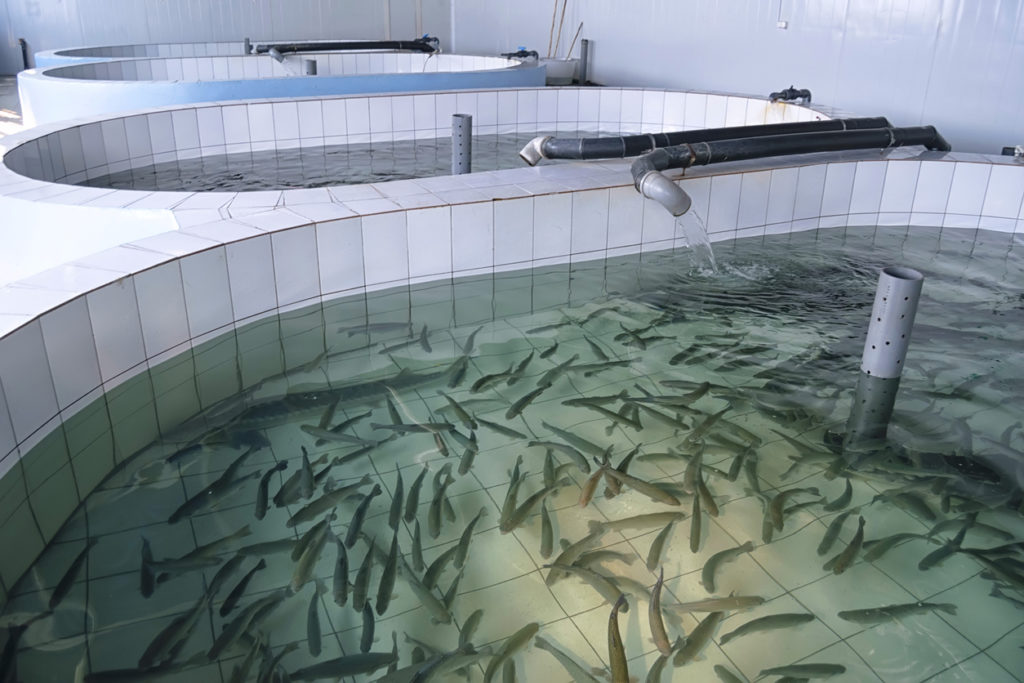 Fish farming made sustainably
Fish farming can keep up with the demand while protecting the environment if fish farmers are ready to adopt sustainable and responsible fish farming methods. One of the best ways to produce fish ecologically is to move aquaculture into the open ocean. If fish farmers were to set their base of operation where the water is clean and currents are steady, nature can take care of the fish wash and pests. The fish will be less stressed, so less exposed to diseases and this will cancel the need for antibiotics and promote better growth.
Investing in modern technology allows for breeding and disease control, as well as sustainable feeds and nutrition with a low impact on the environment. For example, Kampachi Farm supplemented fish diets with soybeans and plant waste and decided to replace fish oil with microalgae and yeast products. Spatial planning and zoning can also contribute to reducing the impact fish farming have on the environment by respecting the ecosystem's capacity and avoiding the presence of too many fish farms in one area.
Moreover, a change of policies that focus on rewarding sustainability can determine fish farmers to switch to sustainable methods. Whether we're talking about free training and water supply or tax exemptions and low-interest loans, all these incentives can influence how aquaculture is done and increase productivity without adding pressure to the land.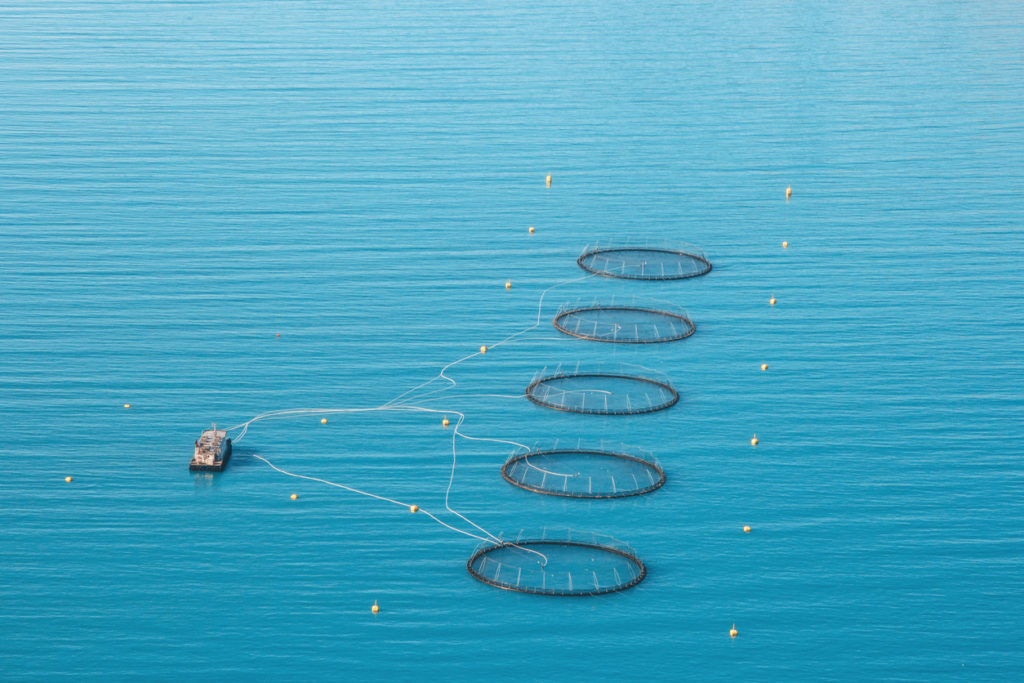 How much does it cost to start a fish farm?
The start-up costs vary from $100,000 to over $1 million. However, 50% of the cost of an aquaculture business is fish food. The overall costs depend on the type of fish you want to grow and how big your fish production will be. The construction of ponds costs anywhere from a couple of hundred dollars to $10,000. Add to this the price for the recirculating aquaculture system that can require a considerable investment (anywhere from $2,000 to $100,000), the aeration tools, and the feeders, and the number will just keep going up. The feed is a vital part of the process, and it can cost from $5,000 to $200,000 based on the ponds and fish you have.
If your production is estimated to reach 2000 pounds of catfish per acre, your investment will probably be around $2,000 per acre. And we are talking here about minimal equipment and low-cost pond setting and feed. In this case, you can expect to make a profit of $200 per acre per year or 0.10/lb if the fish production is sold wholesale to a processor. While the profit is satisfying, a few acres are not enough for farmers to make a living.
The profit depends on many factors, including the farmer's skills and marketing methods. With a proper retail sale strategy targeted towards selling live food fish, you can expect to make even $1.00/lb. Direct sales to the public, small grocers, or restaurants can be more profitable when done right. There is plenty of room for expansion, and the demand keeps getting higher, but if you are considering aquaculture, do it responsibly. The good news is that fish farming is already more sustainable than all the other farmed proteins that take a great toll on the environment.