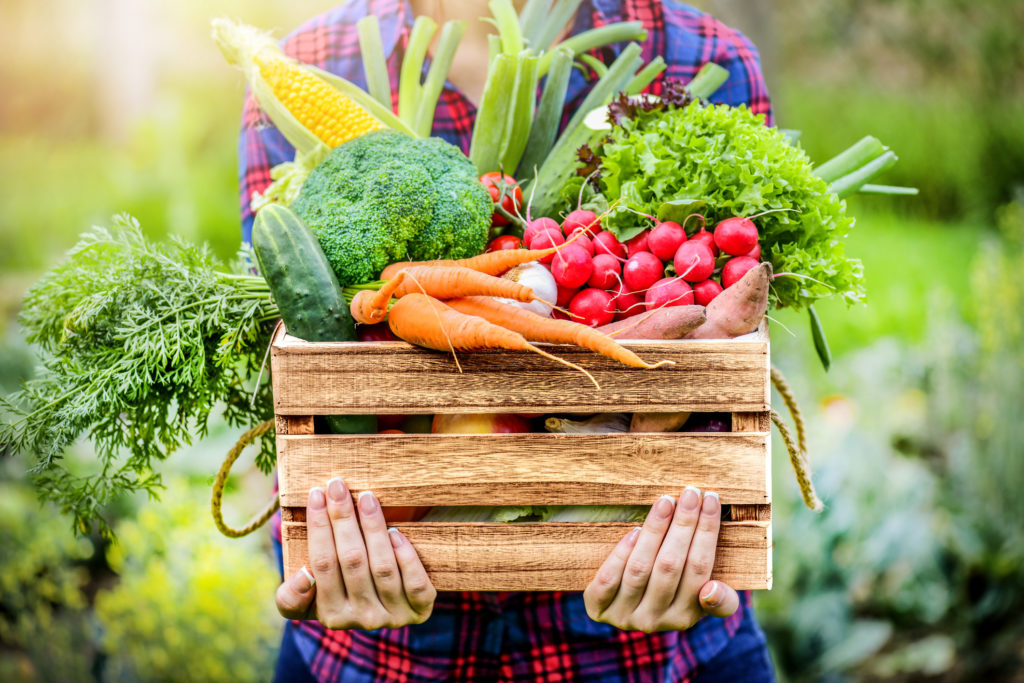 Growing your own fruit and vegetable is no longer the hobby of the quirky or what our grandmother means by having fun. It has become a way of life for many people across the globe as the benefits of eating freshly grown food have become more apparent. And since the future of our planet is not looking too bright at the moment and the weather is not precisely predictable, it would be best to find alternatives to the supermarket offer and become more self-sufficient.
If you're lucky enough to have a garden, growing your fruit and veg is the perfect way to make the most of the space. Not only will you be able to enjoy fresh, delicious produce, but you'll also get some exercise and fresh air while you're tending to your plants. If you're living in an apartment, don't despair. There are still ways you can plan your little tomatoes, salad, and herbs on the windowsill.
Growing your fruit and vegetables is becoming increasingly popular among people looking for healthy and sustainable living methods. And there are plenty of reasons why we should follow suit.
You know what's in your food.
When you grow your own fruit and veg, you can be sure they're fresh and haven't been treated with pesticides or other chemicals. You'll get healthy food that you have grown yourself. This way, you can control what goes into the soil, ensuring that your plants get the nutrients they need to thrive.
They taste better.
Freshly picked fruit and vegetables always taste better than those that have been sitting in a supermarket for days or weeks on end. Supermarket produce is often shipped long distances and can be several days old by the time it reaches the shelves. On the other hand, home-grown fruit and vegetables are picked at the peak of ripeness and are therefore much tastier. Plus, you can grow them to your own personal taste – so if you like your tomatoes extra sweet or your peppers with a bit of a kick, you can make sure that's how they turn out.
You can save money in the long run.
If you eat a lot of fruit and vegetables, then you know they can be quite expensive, especially if you're buying organic. By growing your own produce, you can save a lot of money in the long run. Even if you only grow a few items, it can still make a difference to your grocery bill. Although there is an initial investment when you start growing your own fruit and veg, in the long run, it can save you money as you won't need to buy them from the supermarket. Plus, you can cut down on food waste as you'll only be picking what you need and won't have any rotting veg at the back of the fridge.
You can reduce your environmental impact.
Fruit and vegetables grown organically are much better for the environment. They don't require using harmful pesticides and chemicals, which can pollute the soil and water. When you grow your own fruit and veg, you can be sure you're not harming the environment. Furthermore, fruit and vegetables that are transported long distances to reach our supermarkets have a significant environmental impact. They require lots of energy and resources to grow, harvest, and transport, which takes its toll on the environment. By growing your own produce, you can be sure your fruits and vegetables haven't traveled far and have a much smaller carbon footprint.
You will have a never-ending supply of food.
And this is fabulous if you're considering the current global situation and how things are evolving. Uncertainty is all around us, and it's best to be prepared for everything. Growing your food is an excellent way to start planning for an uncertain future and a planet threatened by climate change. This way, you can ensure you and your family have enough to eat even if the supermarket shelves are empty.
You can get outside and get active.
Spending time outdoors in the fresh air is great for our physical and mental health, and growing your own fruit and veg is the perfect excuse to do this. Even if you only have a small balcony or patio, you can still get some plants in pots and enjoy the benefits of being outside. Gardening is an excellent form of exercise, and it's also very therapeutic. So, if you're looking for a way to improve your physical and mental health, then growing your own fruit and veg is a good option.
You can connect with nature.
We live in an increasingly urban world, and many are disconnected from nature. By growing your own fruit and veg, you can connect with the natural world and appreciate the beauty of nature. Watching your plants grow and bear fruit is a very satisfying experience, and it can help you to feel more connected to the planet.
You can meet other like-minded people.
If you're looking for a way to meet other people who share your interests, joining a local gardening club or group is a great option. Growing your own fruit and veg can be a solitary activity, but it's also very social. You can swap tips and advice with other gardeners, and you may even make some new friends.
So, here are some excellent reasons to start growing your own fruit and veg. If you're thinking about trying it, why not give it a go? You may be surprised at how much you enjoy it.