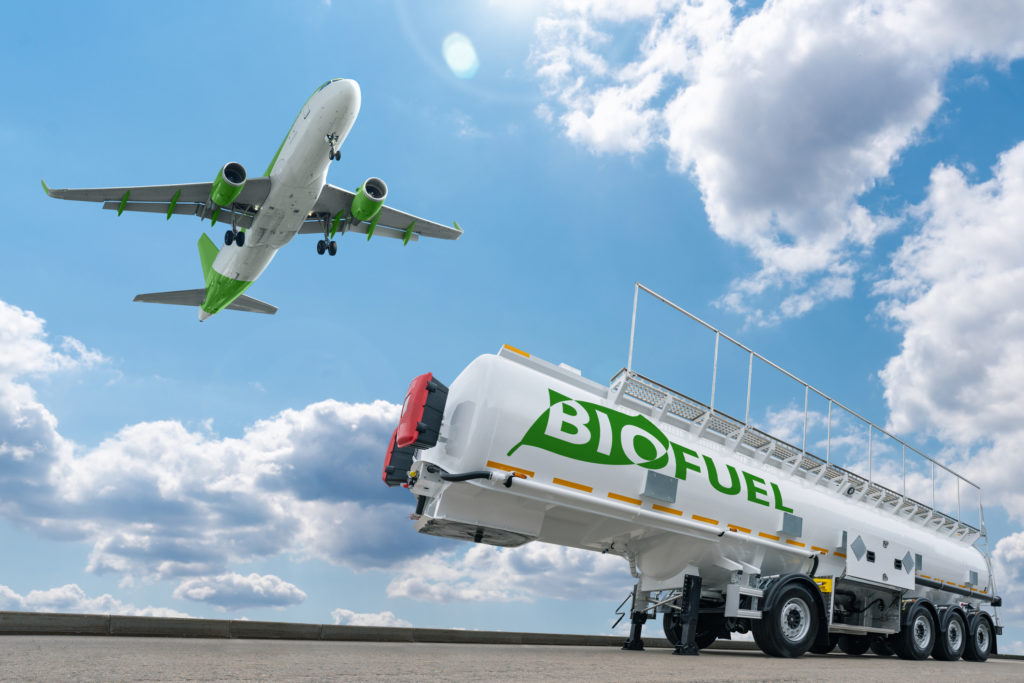 The world is increasingly searching for sustainable and environmentally friendly energy sources, and biofuels are a promising option. Biofuels are fuels derived from biomass or organic matter.
There are two main types of biofuels: first-generation and second-generation. First-generation biofuels are made from food crops, such as corn, soybeans, and sugarcane. These biofuels have been criticized for raising food prices and competing with land used for food production.
Second-generation biofuels are made from non-food feedstocks, such as agricultural waste, wood waste, and algae. These biofuels offer the potential to avoid many of the criticisms leveled at first-generation biofuels.
The main advantage of biofuels is that they are renewable, meaning they can be replenished relatively quickly, and they generally have a lower carbon footprint than fossil fuels.
What are the different types of biofuels?
There are many different biofuels, but the most common are bioethanol and biodiesel. Biodiesel is usually made from vegetable oils or animal fats mixed with alcohol such as methanol or ethanol. The resulting mixture is then processed to remove impurities.
Biodiesel has several advantages over fossil fuels. It is renewable, meaning it can be produced on an ongoing basis, and it generally has a lower carbon footprint than petrol or diesel. Biodiesel can also be made from waste products such as used cooking oil, which would otherwise end up in a landfill.
Bioethanol is produced from crops such as sugar beet or wheat. The crops are fermented to produce alcohol, which is then distilled to remove impurities. Like biodiesel, bioethanol is renewable and generally has a lower carbon footprint than fossil fuels. It can also be made from waste products such as sugar beet pulp, a product with no other value to humanity.
How are biofuels produced?
Biofuels are produced in different ways, but the most common is through fermentation. The crops are ground up and mixed with water, and yeast is added to the mixture. The yeast breaks down the carbohydrates in the crops to produce alcohol, which is then distilled to remove impurities.
The second most common method of biofuel production is through pyrolysis. This is where the biomass is heated in the absence of oxygen, which breaks down the organic matter into different compounds. These compounds can then be used to produce biofuels such as biodiesel and bioethanol.
Developing efficient and economical methods for producing biofuels is an active area of research. One promising method under development is the use of enzymes to convert biomass into sugars, which can then ferment into biofuels.
Other methods under consideration include the use of microbial fuel cells to convert biomass directly into electricity and the use of genetically engineered microorganisms to produce biofuels.
Developing cost-effective biofuels will be critical to meeting the world's growing demand for sustainable energy.
What are the pros and cons of biofuels?
The debate over the use of biofuels is complex, and there are pros and cons to their production and use. Some of the potential benefits of biofuels include:
Reduced dependence on fossil fuels: Biofuels are renewable, meaning we won't be in any danger of running out of them. This reduces reliance on finite fossil fuel resources.
Lower carbon footprint: Biofuels generally have a lower carbon footprint than fossil fuels.
Improvements in air quality: Biofuels can improve local air quality by reducing emissions of harmful pollutants such as particulate matter and sulfur dioxide.
Create jobs and boost the economy: The production and use of biofuels can create jobs and boost the economy.
The potential drawbacks of biofuels include:
Land use: The production of biofuels can lead to deforestation and habitat loss.
Food security: The competition for land between food crops and fuel crops can lead to higher food prices and reduced food security.
Water pollution: The production of biofuels can pollute water resources.
Harmful to health: Biofuels can produce emissions such as nitrogen oxides and particulates, which can harm health.
The increasing popularity of biofuels
Despite any potential concerns, biofuels are expected to play an important role in meeting the UK's future energy needs. Biofuels are already becoming more and more popular in the UK, with a growing number of plants and refineries being constructed. In 2015, biofuels accounted for 1.5% of the UK's energy consumption, while in 2020 their use amounted to 5.8%.
One of the main reasons for this growth is the government's Renewable Transport Fuel Obligation, which requires suppliers to include a certain percentage of renewable fuels in their gas and diesel. The two main types of biofuels used in the UK are biodiesel and bioethanol.
Biofuels are seen as a promising option for reducing greenhouse gas emissions and mitigating climate change. In the United States, biofuels accounted for about 5% of transportation fuel in 2016. Most biofuels used in the United States are ethanol, made from corn, and biodiesel, made from soybean oil.
Ethanol and biodiesel are often used as additives to gasoline and diesel, respectively. When used this way, they are typically blended with fossil fuels to increase octane or cetane levels and improve engine performance. In some cases, biofuels can be used on their own in engines designed for them.
What is the future of biofuels?
The future of biofuels is uncertain. Some believe biofuels will play an essential role in transitioning to a low-carbon economy, while others are skeptical about their potential. However, many different types of biofuels are currently in development, including:
Cellulosic ethanol – made from plant fibers that are not edible, such as wood or grasses
Algae-based fuels – made from microscopic algae that can be grown in ponds or other water systems
Biobutanol – made from the fermentation of biomass, similar to how ethanol is produced
Biojet fuel – made from renewable oils or fats, used in jet engines
The US Department of Energy estimates that by 2030, biofuels could make up to 30% of the transportation fuel used in the United States. However, this depends on various factors, including the development of new technologies and the availability of land and water resources.
The future of biofuels in the UK is also looking bright. In fact, the market for biofuels is expected to grow at a compound annual growth rate (CAGR) of 6.9% from 2020 to 2027. This growth is being driven by the need to reduce emissions, as well as the desire to find a more sustainable and renewable source of energy.
As the world looks for ways to reduce its reliance on fossil fuels, biofuels will continue to be an essential part of the conversation.