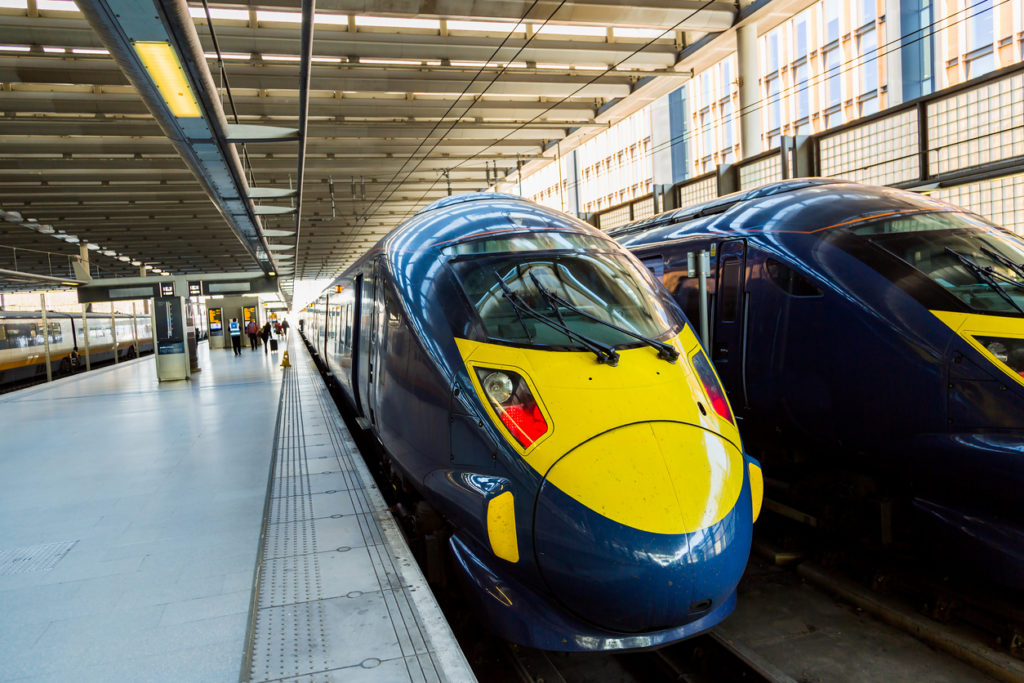 The UK has made clear its intentions to become carbon neutral by 2050. HS1 announcement that will be operating entirely on renewable energy and be the UK's first railway to run on renewable is part of the country's bigger plan to cut carbon emissions and invest in renewables. The trains running fully on renewable energy will be operating between London and the Kent coast.
The HS1 railway link to the Channel Tunnel will be the first train line in the country to operate on sustainable sources. HS1 is determined to run exclusively on renewable energy and cut all carbon emissions in the next ten years.
HS1 trains and stations powered by wind and solar energy
The high-speed railway that connects London, Kent, and the Channel Tunnel has managed to obtain Renewable Electricity Guarantee of Origin (REGO) certificates from its electricity supplier. The certificates pave the way toward a carbon-neutral railway based entirely on wind and solar energy. Their renewables will power their trains and stations and create what Dyan Crowther, CEO of HS1 Ltd, calls "the Green Gateway to Europe".
While the certificates are already earned, there is one more step until HS1 can claim that it works 100% on renewable energy. They need to receive the supply contract award which is expected to be delivered by March 2022. From there to a carbon-neutral railway it will be a short road of ten years the most.
HS1 railway's partners are the domestic operator Southern High Speed and international operator Eurostar with the latter assuring the connection between London and European cities like Brussels. Their collective objective is to reduce the carbon footprint by a quarter and decrease the energy used per train journeys.
An important step toward a carbon-neutral country
HS1 brings the UK's plan to cut carbon emissions into the present and makes things happen. The railway shows that there is no time to waste when it comes to changing the country's energy policy and proves that things can change for a better future. Chris Heaton-Harris, the UK Rail Minister, stated: "Offering passengers more sustainable, greener forms of transport is crucial to achieving our bold and ambitious vision for a net-zero carbon transport system by 2050."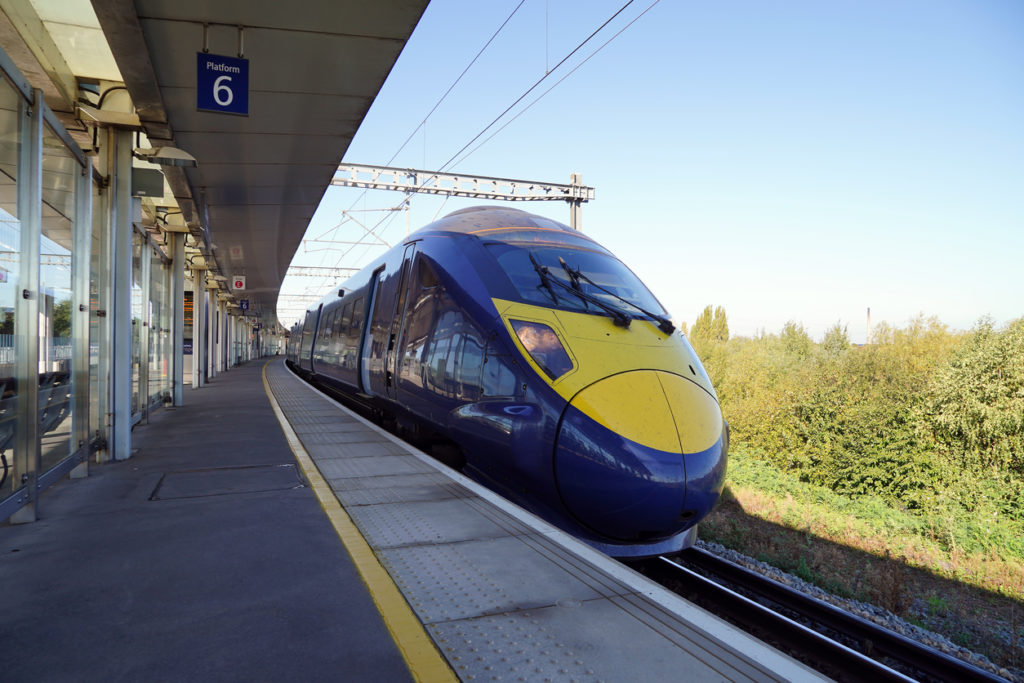 According to Dyan Crowther, "the UK's only high-speed railway already delivers phenomenal environmental benefits to the UK and beyond. We are helping consumers reduce their carbon footprint while still enjoying safe, fast, and reliable travel at home and abroad." Due to HS1's international service, train passengers avoid 60,000 short-haul flights and eliminate 750,000 tons of CO2 every year while their domestic service takes 6,000 lorries and cars from the roads.
With almost four million people choosing HS1 services instead of cars or flights, the average carbon emission of train passengers is already 80% lower than the carbon emissions of plane passengers over the same distance. Moreover, in an effort to contribute to a sustainable and safer future, the high-speed railway has vowed to not send any hazardous waste to landfill by 2022 and to recycle 90% of all waste by 2023.