In an era dominated by digital landscapes, many platforms have arisen, each promising to build a potent online presence for businesses and individuals alike. Amidst this crowd stands WordPress, a stalwart offering a stable, versatile, and user-friendly content management system (CMS) for nearly two decades. However, today's pivotal question in the dynamic field of web development and entrepreneurship is: Is WordPress still a relevant and fruitful career path for entrepreneurs? The answer is YES.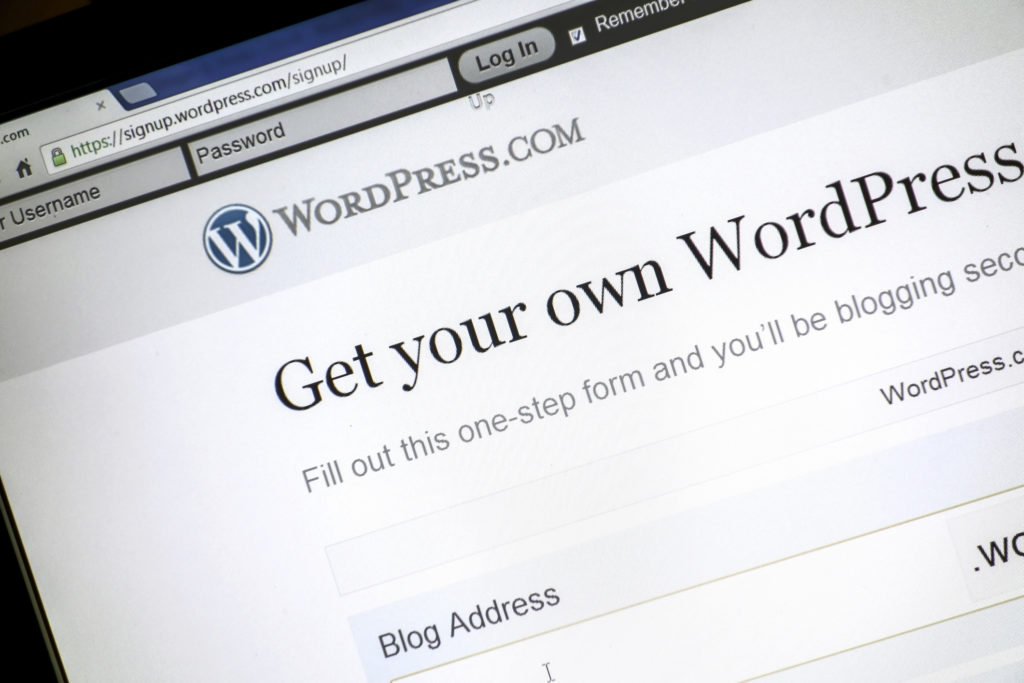 A Glimpse into the WordPress Ecosystem
Since its inception in 2003, WordPress has morphed from a straightforward blogging tool into the world's most popular CMS. It powers a staggering 43% of all websites (as of January 2022), from small personal blogs to the expansive digital presence of large enterprises. WordPress has meticulously carved its niche in the digital world with an unparalleled ecosystem of plugins, themes, and a robust community.
Advantages of Pursuing a Career in WordPress
Vast Community and Abundant Resources:
The robust and ever-growing community of WordPress developers, designers, and enthusiasts implies a consistent flow of knowledge, resources, and support. Entrepreneurs embarking on a WordPress career can leverage myriad tutorials, forums, workshops, and even dedicated events like WordCamps.
Extensive Plugin and Theme Directory:
WordPress's expansive directory of plugins and themes enables developers to create diverse and functional websites without extensive coding knowledge. Entrepreneurs can use or create customized plugins and themes to enhance functionality, improve aesthetics, or offer them to the wider WordPress community as a product.
E-Commerce Flourishing with WooCommerce:
WooCommerce, the WordPress e-commerce plugin, powers a substantial percentage of online stores, providing a robust platform for entrepreneurs to either launch their e-commerce ventures or create solutions for existing platforms.
Versatility:
From membership sites, portfolios, and e-commerce stores to forums and e-learning platforms, WordPress's flexibility allows the creation of a wide range of online platforms. This versatility opens multiple avenues for entrepreneurial ventures in various niches.
Addressing the Challenges
Market Saturation:
The WordPress market is saturated, and breaking through can be daunting for new entrants. Differentiating oneself requires identifying unique problems within the ecosystem and innovatively addressing them.
Security Concerns:
With its popularity, WordPress is a notable target for cyberattacks. Entrepreneurs must prioritize developing secure solutions and safeguarding their products and client websites.
Technology Evolution:
The rapid evolution of technology necessitates a commitment to continual learning, adapting to new tools, and integrating emerging technologies to stay relevant in the WordPress space.
Pathways for Entrepreneurs in WordPress
Developing Solutions:
Identifying gaps within the WordPress ecosystem and developing solutions, be it plugins, themes, or custom development services, offers a tangible pathway for entrepreneurs.
Offering Specialized Services:
Entrepreneurs can carve out a niche by offering specialized services, such as performance optimization, security enhancement, or SEO services for WordPress websites.
Educational Ventures:
With a plethora of individuals and businesses utilizing WordPress, there's a perpetual demand for educational content and courses that simplify the aspects of using or developing in WordPress.
Consultancy:
Leveraging expertise to offer consultancy services for businesses seeking to optimize their WordPress websites or build a digital presence can be lucrative.
Opportunities in the Managed WordPress Hosting Space:
Beyond developing themes and plugins, a wealth of opportunities lies in the managed WordPress hosting space. Entrepreneurs who navigate towards offering specialised managed WordPress hosting solutions may find a burgeoning market of businesses seeking secure, fast, and reliable web hosting services with dedicated WordPress support. This ensures optimal performance and mitigates risk of encountering issues, crafting a seamless experience for end-users.
Agency Model — Crafting Tailored Solutions:
Launching a digital agency focused on providing bespoke WordPress solutions is another viable path. This might involve custom website design and development, marketing services, SEO optimization, or a full suite of digital solutions to aid businesses in establishing, growing, and maintaining their online presence. The agency model allows entrepreneurs to work with a variety of clients and projects, ensuring a constant stream of diverse and engaging work.
Stepping into the Future with Headless WordPress:
A newer and increasingly popular approach, Headless WordPress, decouples the front end from the back end, allowing developers to use any technology stack to create the user interface. This opens avenues for creating more dynamic, interactive, and customized user experiences. For entrepreneurs with a technical background, delving into headless CMS offerings providing solutions or services around this technology can tap into an emergent market.
WordPress Support and Maintenance Services:
Given the criticality of website performance and security, offering WordPress support and maintenance services is a sector that has witnessed perpetual demand. Entrepreneurs can establish ventures that focus on ensuring WordPress websites are consistently updated, backed up, secure, and performing optimally. This involves routine checks, updates, and immediate troubleshooting, a pivotal service for businesses that rely heavily on their digital presence.
Involvement in the WordPress Community:
Entrepreneurs can build their brand and network through active involvement in the WordPress community. This might involve contributing to the WordPress core, developing free plugins, participating in forums, and attending or speaking at WordCamps and Meetups. Not only does this serve to enhance one's reputation and visibility within the community, but it also affords valuable insights into emerging trends, challenges, and opportunities within the WordPress ecosystem.
Sustainability and Ethical Practices in WordPress Development:
In an era where sustainability and ethical practices are not just buzzwords but business imperatives, entrepreneurs in the WordPress space can carve a niche by focusing on sustainable web design and ethical development practices. This might involve creating energy-efficient websites, advocating for digital accessibility, and ensuring that development practices adhere to ethical and inclusive standards.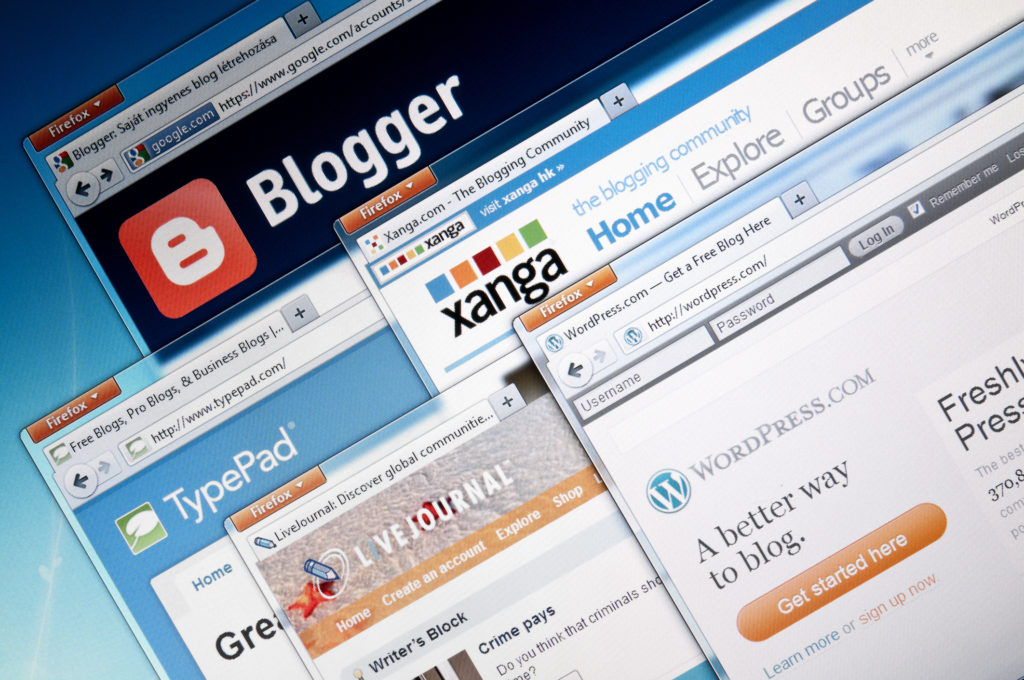 Diversifying and Enhancing Skillsets:
Entrepreneurs venturing into the WordPress domain must continually enhance and diversify their skill sets. Keeping abreast of emerging technologies and understanding the intricacies of web design, UX/UI principles, SEO, cybersecurity, and e-commerce will be pivotal in offering comprehensive solutions and navigating the competitive landscape.
Final Thoughts…
In a mutable digital world, WordPress has demonstrated remarkable longevity and adaptability. It persists not merely as a rudimentary tool for website creation but evolves, morphing to accommodate the diverse and expanding needs of the digital realm. For entrepreneurs, WordPress still embodies a landscape ripe with opportunities, provided they navigate with innovation, continual learning, and an unerring focus on delivering value.
Navigating the vast sea of possibilities within WordPress requires a strategic blend of technological prowess, entrepreneurial spirit, and an intimate understanding of the market. It demands that entrepreneurs perpetually evolve, ensuring their solutions not only align with contemporary needs but also anticipate future trends, reinforcing the adage that in the world of WordPress, innovation is not merely beneficial—it's pivotal.
Therefore, while the WordPress ecosystem is saturated and comes with its set of challenges, it remains a viable career path, offering a fertile ground for innovation, development, and entrepreneurship. However, the key to successful entrepreneurship in WordPress lies in originality, continual learning, and adept adaptation to the dynamic digital milieu.

Finally, if you are about to use WordPress to build your website or blog, I would suggest you also, once you have it set up, use Blue Strawberry to help market your posts on social media, too.