It is concerning to hear that tourism in Whitstable has become unsustainable. The charming coastal town in Kent, England, has long been famous for its oysters, art galleries, and picturesque scenery, and is where I was born, grew up and live. However, it is common for tourist destinations to experience pressure from over-tourism or other factors that can make them unsustainable in the long run.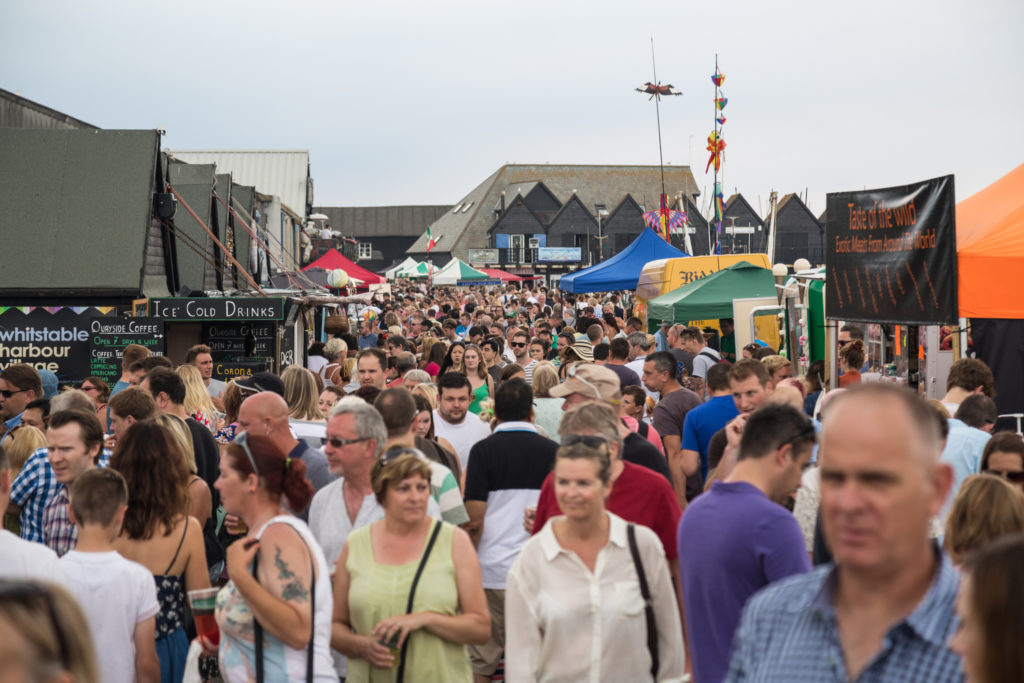 So what are the reasons Whitstable has gone from a quiet fishing harbour just thirty years ago to now an unsustainable tourist destination:
Over-tourism: Too many visitors are coming to Whitstable, which has significantly strained local resources, infrastructure, and the environment. This leads to a decline in the overall quality of life for locals and tourists.
Environmental degradation: Increased tourism has, without a doubt, led to pollution, littering, and damage to natural habitats. This has, in turn, negatively affected the local ecosystems and the area's attractiveness.
Loss of cultural authenticity: As the town becomes more focused on catering to tourists, it has lost its unique identity and charm, making it less appealing to visitors and residents alike. This is evident throughout the town as its original attraction has been changed to suit tourists as opposed to the population.
Economic dependence: If Whitstable's economy relies too heavily on tourism, it could be vulnerable to fluctuations in the industry. A downturn in the number of visitors, for example, could lead to job losses and financial hardship for the community. In the pandemic, Whitstable suffered far worse than it would have previously.
To address these issues and create a more sustainable future for Whitstable, Canterbury City Council, which is responsible for the town, may need to consider implementing strategies that include:
Developing sustainable tourism practices: Encouraging eco-friendly activities, promoting local businesses, and ensuring that tourism benefits the entire community can help make the industry more sustainable.
Limiting visitor numbers and restricting road parking: Introducing a cap on the number of visitors during peak seasons or implementing a tourist tax can help manage over-tourism and reduce pressure on local resources. If Kent Highways placed lots of the side roads in Whitstable to restricted parking and for town residents parking only, and this included Tankerton and Seasalter, it would help manage the numbers substantially by only allowing car parks to carry the strain. It is the large influx of tourism into the town that has overwhelmed it, with people even sleeping in beach huts that are rented or owned by those not living in the town in the summer months, which serves no benefit to the community!
Preserving the local culture and environment: Efforts to protect and maintain Whitstable's natural beauty and unique character can help ensure its long-term appeal to visitors.
Diversifying the local economy: Supporting alternative industries and job opportunities within the working harbour and other sectors can reduce dependence on tourism and help create a more resilient economy.
By addressing these challenges and working towards a more sustainable model, Whitstable can continue to attract tourists while preserving its charm and natural beauty for future generations.
I have been fortunate to have worked most of my career in senior roles within tourism, so I am truly qualified to identify and see the damage caused by tourism; I have seen unsustainable tourism in many locations worldwide but never expected to see it in Whitstable. Simple errors of judgement by Canterbury City Council, who manage the town, have been made; a lack of tourism understanding and economic foresight has led a once beautiful sleepy fishing town into a position now where it is, for all effective purposes, unsustainable and if not managed soon will collapse, this can be avoided by the clever understanding of simple measures to help the town thrive.