The Earth has always been a living, breathing entity. Her heartbeats are seismic tremors, her breaths, the whipping winds, and her temper tantrums? Majestic, fiery spectacles of volcanic eruptions. Yes, you read that right. Volcanoes have suddenly become the hottest ticket for global travelers in recent years, and this isn't some fiery bout of hyperbole.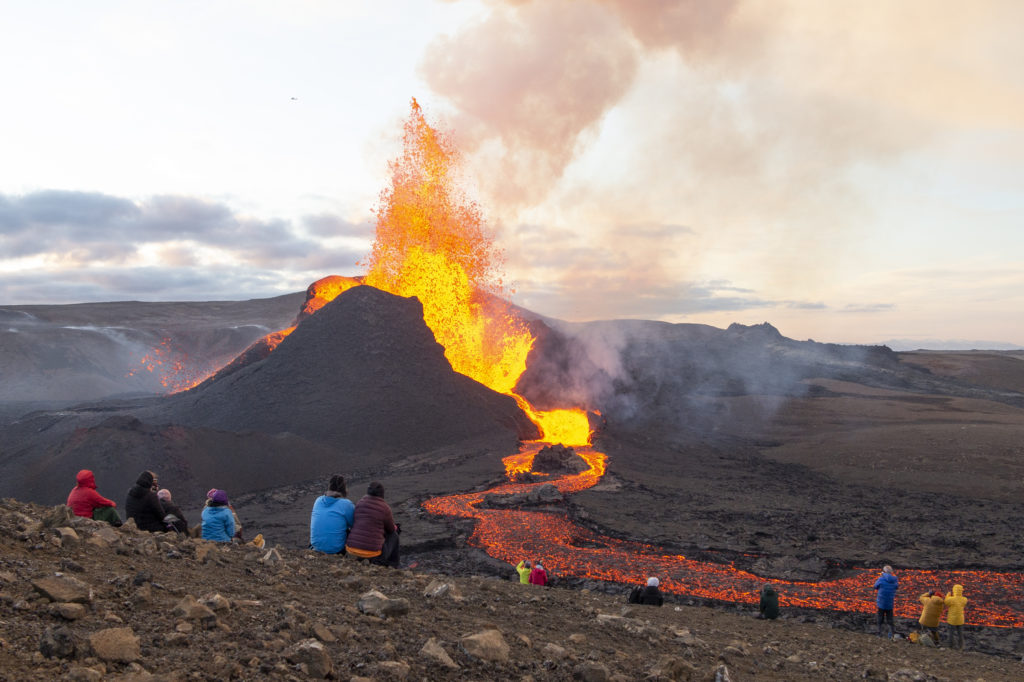 Volcano tourism is a simmering trend that has lately exploded onto the world scene. Travelers, armed with their spirit of adventure and an insatiable curiosity, are flocking to destinations previously earmarked as danger zones, to experience the elemental power of Mother Earth up close and personal.
A Spicy Twist in Adventure Tourism
The dramatic increase in volcano tourism is a surprising twist in the ever-evolving adventure travel industry. Gone are the days when bungee jumping off a cliff or whitewater rafting were the pinnacles of adrenaline-fueled excursions. Today, vacationers are saying 'aloha' to the bubbling, steaming craters of Kilauea in Hawaii, trekking through the rugged terrain of Mount Etna in Italy, and staring in awe at the powerful geysers in Iceland.
Volcano tourism is not just about seeking a fiery thrill. It's a magnetic blend of adrenaline, spirituality, and awe-inspiring beauty. The molten lava weaving its serpentine trail down a volcano, the smell of sulfur heavy in the air, and the pulsating ground under your feet, all create an unparalleled experience that leaves an indelible mark on the memory.
Safety: Hot and Cold
Despite the inherent danger, volcano tourism is not an irresponsible leap into a literal fire pit. The past decade has witnessed significant advancements in volcanology, making it possible for scientists to predict eruptions with more accuracy than ever before. Guided tours, led by professionals with deep understanding of the volcanic landscapes, ensure a balance between thrill and safety.
Moreover, there's an impressive variety of experiences available for various levels of thrill-seekers. Some might opt for a helicopter tour over Hawaii's continuously erupting Kilauea, others may prefer a guided trek up Guatemala's Pacaya to roast marshmallows on natural volcanic heat. For the truly adventurous, there are challenging treks up Indonesia's Mount Bromo, featuring dramatic sunrises over its moon-like landscape.
Edutainment – A Learning Experience
Volcano tourism also delivers a unique educational experience. Visitors not only witness but also learn about the immense geological forces that shape our planet. The recently opened Icelandic Lava Centre offers an immersive journey through the fiery belly of Earth, where visitors can delve deep into the science behind tectonic movements and eruptions.
Responsible Volcano Tourism
As with any form of tourism, it is essential that visitors respect the fragile ecosystems and local cultures in these areas. Travel companies are increasingly focusing on sustainable and responsible tourism, reducing their footprint and giving back to the local communities that call these fiery landscapes home.
From the towering peaks of Mount Fuji in Japan to the lush volcanic slopes in Costa Rica teeming with wildlife, the rise in volcano tourism is a testament to our enduring fascination with the power and beauty of the natural world. It's about stepping out of our comfort zones and embracing the heat, both metaphorically and literally. As this red-hot trend continues to blaze a trail across the globe, one thing is certain: when it comes to volcano tourism, the world is just starting to feel the burn.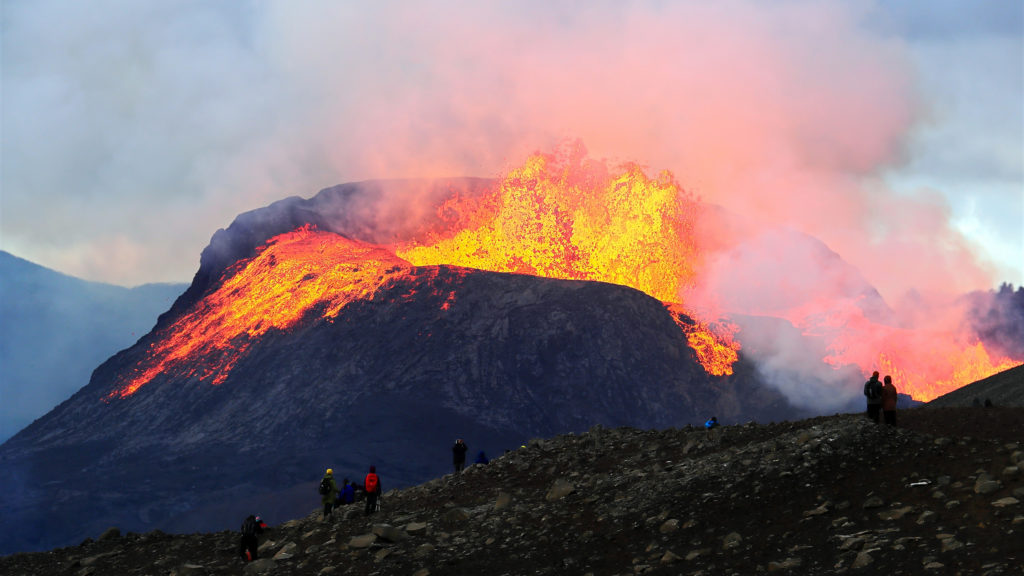 Iceland: The Land of Fire and Ice
Embracing its moniker as the 'Land of Fire and Ice,' Iceland's dramatic landscapes, forged in the crucible of tectonic activity, have become a beacon for volcano tourists. In the recent surge of this adventurous form of tourism, the Nordic island, nestled in the frigid embrace of the North Atlantic Ocean, has firmly held its position at the forefront.
Eyjafjallajökull: The Awakening of Interest
The spotlight fell on Iceland back in 2010 when Eyjafjallajökull (try saying that three times fast!) infamously erupted, grinding global air traffic to a halt. Ironically, this led to a surge in tourism, piquing global curiosity about this country's unique geography. Eyjafjallajökull today is a significant attraction, its now tranquil façade hiding its tumultuous past.
Volcanic Hotspots
Beyond Eyjafjallajökull, Iceland boasts an array of volcanic hotspots (pun intended). There's the still-active Hekla, once believed to be the gateway to hell during the Middle Ages. It last erupted in 2000, but don't worry; tourists can safely enjoy awe-inspiring views from a secure distance.
A journey into the country's highlands will lead you to Askja, a remote stratovolcano famous for its stunning caldera lakes. The lunar-like landscapes around Askja were used to train Apollo astronauts in the 1960s!
A visit to the Reykjanes Peninsula is also a must, where you'll find the Fagradalsfjall volcano. Its most recent eruption in 2021 lasted several months, providing both locals and tourists with the rare opportunity to see a volcanic eruption up close. Walking paths and viewing areas were established, ensuring the safety of visitors. This eruption had a huge positive impact on volcano tourism in Iceland.
Iceland's Lava Centre: Education Meets Adventure
For those looking to learn while they explore, the Lava Centre located in the town of Hvolsvöllur offers a state-of-the-art interactive experience. Here, tourists are offered an immersive journey through Iceland's volcanic and seismic history. They can delve into the inner workings of a volcano and understand the seismic forces that have shaped this unique island.
Balancing Act: Nature and Adventure
Iceland's authorities understand the delicate balance between allowing visitors to witness the country's active geological landscape and ensuring the preservation of these natural wonders. Strict regulations are in place to ensure that this rapidly growing sector of the tourism industry remains sustainable. This commitment guarantees that future generations of volcano tourists will continue to marvel at Iceland's fiery landscapes.
As volcano tourism continues to heat up, Iceland stands as a testament to the intoxicating blend of beauty and power that these natural wonders offer. A visit to this small, yet geologically active island, is nothing short of an epic adventure, forever etching the dance between fire and ice in the memories of its visitors.