As the sun rises over our planet's verdant jungles and lush forests, a symphony of life begins. Among the myriad creatures that inhabit these thriving ecosystems, a unique group of animals stands out: the great apes. Gorillas, chimpanzees, bonobos, and orangutans are our closest living relatives, and their existence is inextricably intertwined with the health of the Earth.
In this article, we will delve into these majestic beings' fascinating world and explore their crucial role in preserving the balance of our global ecosystem.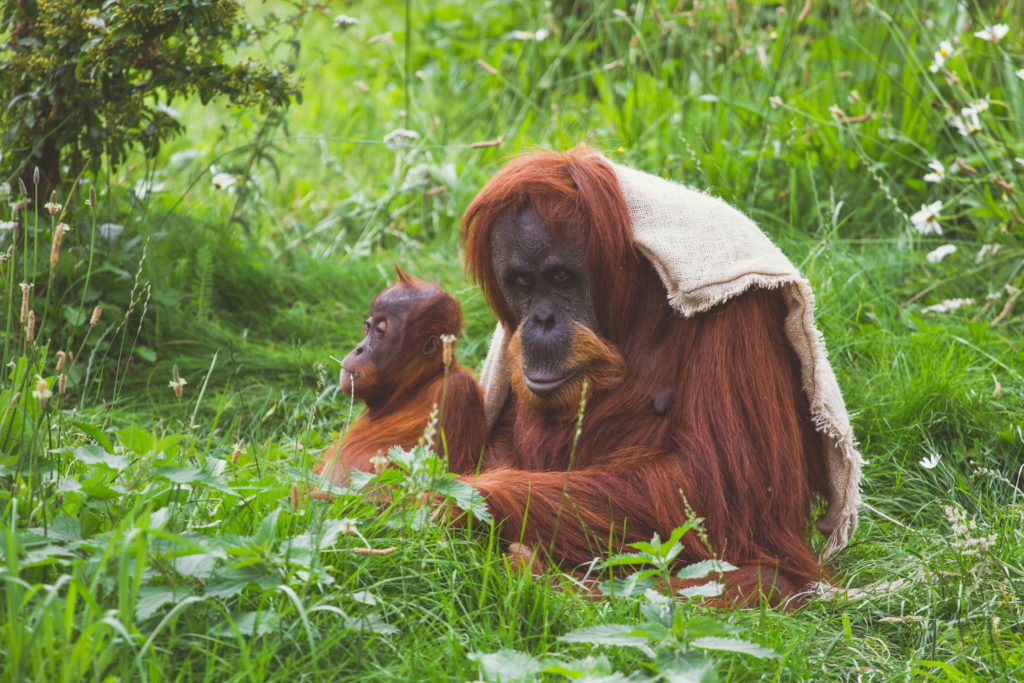 The Great Ape Family:
A Mirror to Ourselves Great apes have been enchanting scientists and animal lovers for centuries and for a good reason. Sharing over 98% of our DNA, these intelligent creatures exhibit remarkable emotional depth, social complexity, and problem-solving abilities. They are a window into our evolutionary past, providing invaluable insights into human behaviour, cognition, and biology. By studying our primate cousins, we stand to gain a deeper understanding of ourselves and the delicate web of life to which we all belong.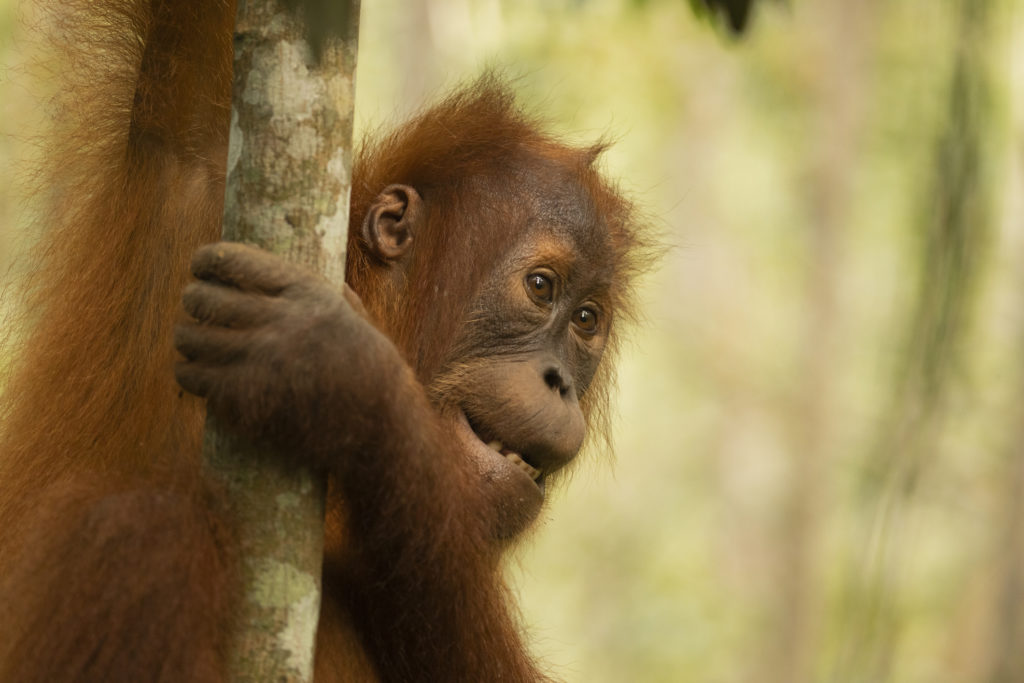 Forest Stewards:
The Role of Apes in Ecosystem Health Great apes are not just fascinating creatures in their own right; they are also indispensable contributors to the vitality of their ecosystems. As voracious fruit eaters, they act as seed dispersers, helping to maintain the plant diversity that underpins healthy forests. Their movements through the trees create natural corridors, facilitating the flow of genetic material between otherwise isolated plant populations. Apes' foraging activities contribute to nutrient cycling, as their discarded food and waste decompose and nourish the soil.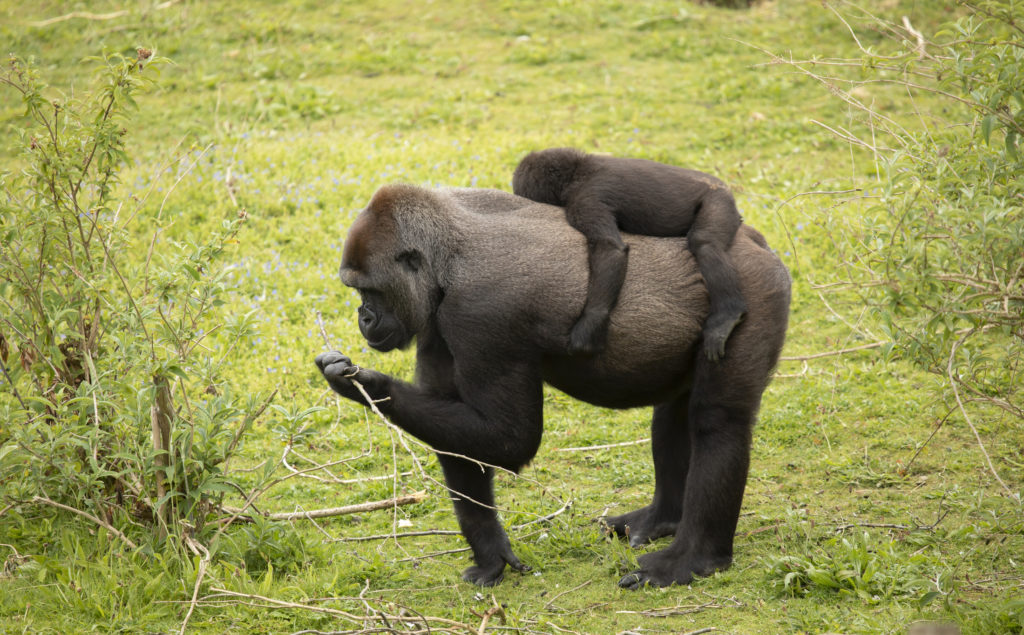 The Ape Effect:
A Ripple of Biodiversity, The importance of great apes extends beyond their immediate environment. The forests they inhabit are among the most biodiverse ecosystems on Earth, supporting countless plant and animal species. These rich habitats act as natural carbon sinks, sequestering vast amounts of carbon dioxide and playing a critical role in mitigating climate change. By preserving apes and their habitats, we safeguard these invaluable ecosystems and the wealth of life they support.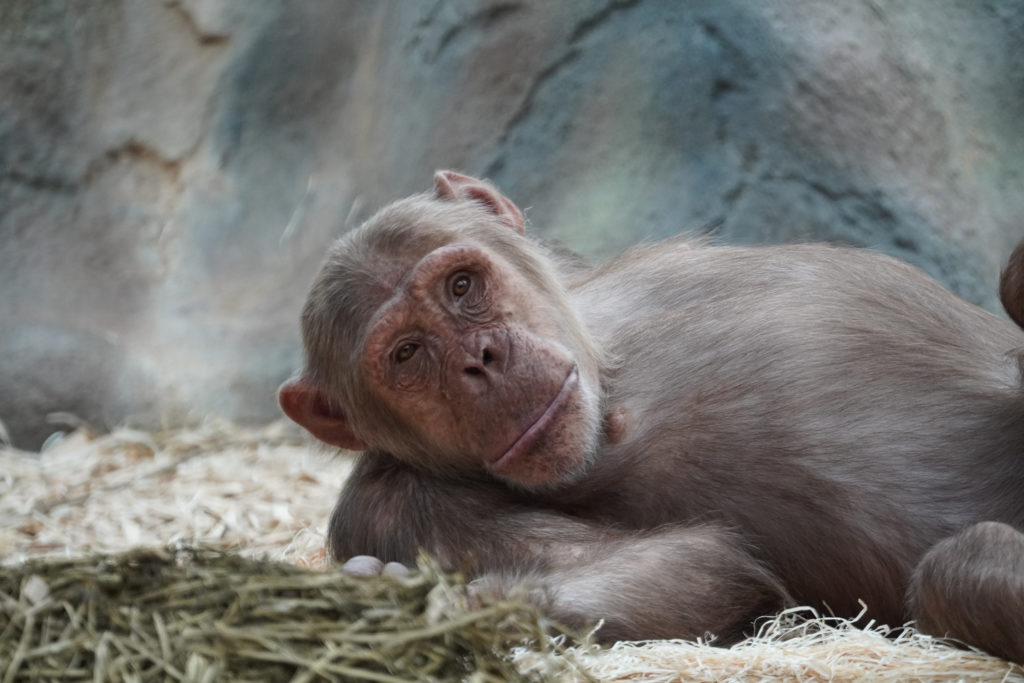 Facing the Sixth Mass Extinction:
The Perilous State of Ape Populations Unfortunately, our great ape relatives face many threats, from habitat loss and fragmentation to poaching and disease. The rapid expansion of human activities, such as agriculture, logging, and mining, has devastated vast tracts of their natural habitat. The resulting fragmentation isolates populations, making them more susceptible to inbreeding and local extinction events. The illegal wildlife trade has also taken a heavy toll on ape populations, as they are hunted for bushmeat, traditional medicine, and the pet trade.
A Call to Action:
The Importance of Ape Conservation, The decline of great apes is a sobering reminder of the interconnectedness of life on our planet. By preserving these magnificent creatures and the habitats they call home, we protect our closest living relatives and contribute to the health of the entire world. From supporting reforestation projects and habitat restoration efforts to raising awareness and curbing the demand for illegal wildlife products, each of us has a role to play in ensuring a future for the great apes and the countless other species that depend on healthy, thriving ecosystems.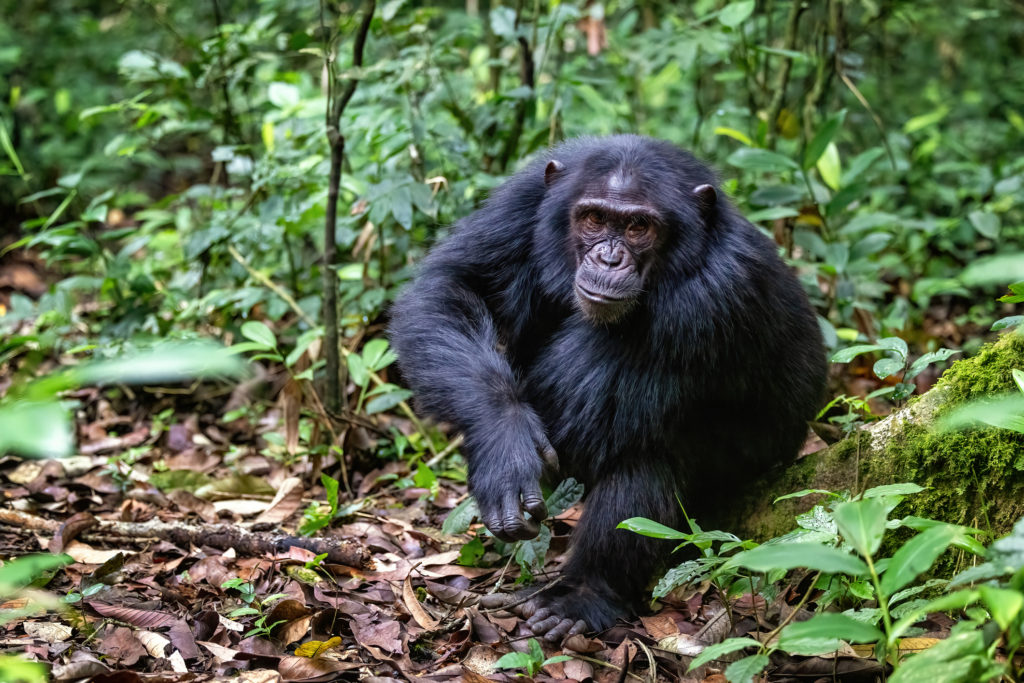 The great apes are not merely fascinating animals; they are our family, the guardians of the Earth's forests, and the linchpin in the delicate balance of life. By protecting these remarkable beings, we honour our shared evolutionary heritage and invest in the health and vitality of the planet we call home. The time has come for us to stand up for our primate cousins and embrace our responsibility as stewards of this fragile world.
We must act with conviction, empathy, and urgency in the current environmental crisis. We must foster global cooperation and join forces with conservation organizations, governments, and local communities to create and enforce effective policies that ensure the survival of these magnificent creatures. By supporting sustainable practices, we can promote the harmonious coexistence of humans and wildlife, alleviating the pressures ape populations and their habitats face.
Education and awareness are also vital tools in the fight for ape conservation. By sharing the captivating stories of these incredible animals and their importance to our planet, we can inspire the next generation to cherish and protect our natural world. We can foster a deep connection with the great apes through documentaries, books, and educational programs, igniting a conservation passion that will reverberate across generations.
Ultimately, the fate of the great apes – and indeed, the future of our planet – rests in our hands. As we navigate the challenges of the Anthropocene, let us remember the wisdom of our primate cousins, who teach us the value of community, cooperation, and empathy. By honouring these lessons and working together to protect the guardians of the Earth, we can ensure a more resilient, biodiverse, and harmonious world for all who call it home.