The field of psychiatry has come a long way since its inception, consistently seeking new and innovative approaches to understanding better and treating mental health disorders. As the influence of technology continues to grow, Generative AI is emerging as a powerful tool that has the potential to revolutionise the practice of psychiatry. This article delves into the role of Generative AI in psychiatry, focusing on its potential applications, challenges, and ethical considerations.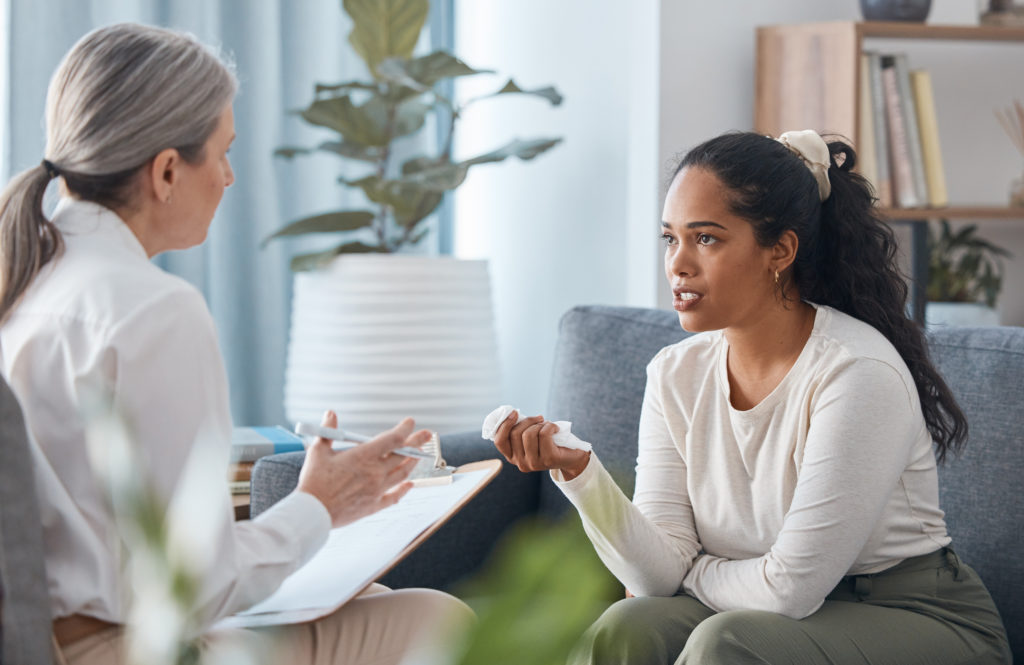 Generative AI: The Basics
Generative AI refers to a class of artificial intelligence models, such as Generative Adversarial Networks (GANs) and Variational Autoencoders (VAEs), which are designed to generate new data based on existing datasets. By learning patterns within the data, these models can produce unique and realistic outputs, such as images, text, or even music. In psychiatry, Generative AI can analyse and predict mental health disorders, aid in diagnostics, and even develop personalised treatments.
Applications in Psychiatry
Early Detection and Diagnosis: Generative AI models can be trained to recognise patterns and subtle changes in behavioural, linguistic, or neuroimaging data, allowing for the early detection of mental health disorders. For instance, by analysing patients' speech patterns or social media activity, these models can identify early signs of depression or anxiety, leading to timely intervention and improved patient outcomes.
Personalised Treatment: Generative AI can help psychiatrists create customised treatment plans by considering various factors, such as an individual's genetic makeup, environmental influences, and history of mental health issues. By analysing these factors, the AI model can recommend the most effective interventions tailored to the patient's unique needs, such as therapy, medication, or lifestyle changes.
Virtual Therapists: Another promising application of Generative AI is the development of virtual therapists or chatbots. These AI-powered assistants can converse with patients, providing them with real-time support, psychoeducation, and therapeutic interventions. By leveraging natural language processing (NLP) and machine learning, virtual therapists can offer cost-effective and accessible mental health care, particularly in areas with limited resources or a shortage of mental health professionals.
Challenges and Limitations
Despite its promising potential, the integration of Generative AI in psychiatry is not without challenges:
Data Privacy and Security: Patient data used to train AI models must be handled with utmost care to ensure privacy and security. Strict protocols and guidelines should be implemented to prevent unauthorised access or data breaches.
Bias and Generalizability: AI models are only as good as the data they are trained on. If the training data is biased or unrepresentative, the model may be able to generalise effectively to diverse populations, leading to accurate diagnoses or treatment recommendations.
Trust and Acceptance: Building trust between patients and AI-driven tools is essential. Both patients and clinicians must understand the limitations of AI and recognise that it is not a replacement for human expertise but a supplementary tool to enhance the practice of psychiatry.
Ethical Considerations
As Generative AI becomes more integrated into psychiatry, it is essential to address ethical concerns:
Informed Consent: Patients should be informed about the use of AI in their mental health care and given the option to consent or decline its use.
Transparency: The development and use of AI models in psychiatry should be transparent, with clear documentation of the methodologies and algorithms involved.
Accountability: AI developers and mental health professionals should be held accountable for the outcomes generated by AI models, ensuring that they adhere to professional standards and ethical guidelines.
Generative AI has the potential to transform psychiatry, offering a wealth of opportunities to improve diagnosis and treatment.