In the vast, multifaceted world of entrepreneurship, where the only constant is change and innovation is the currency of progress, doing the opposite can sometimes be the gateway to making a significant positive impact. Entrepreneurs are often heralded for their ability to march to the beat of their own drum, but it is those who dare to reverse the rhythm altogether who can truly stand out and create change.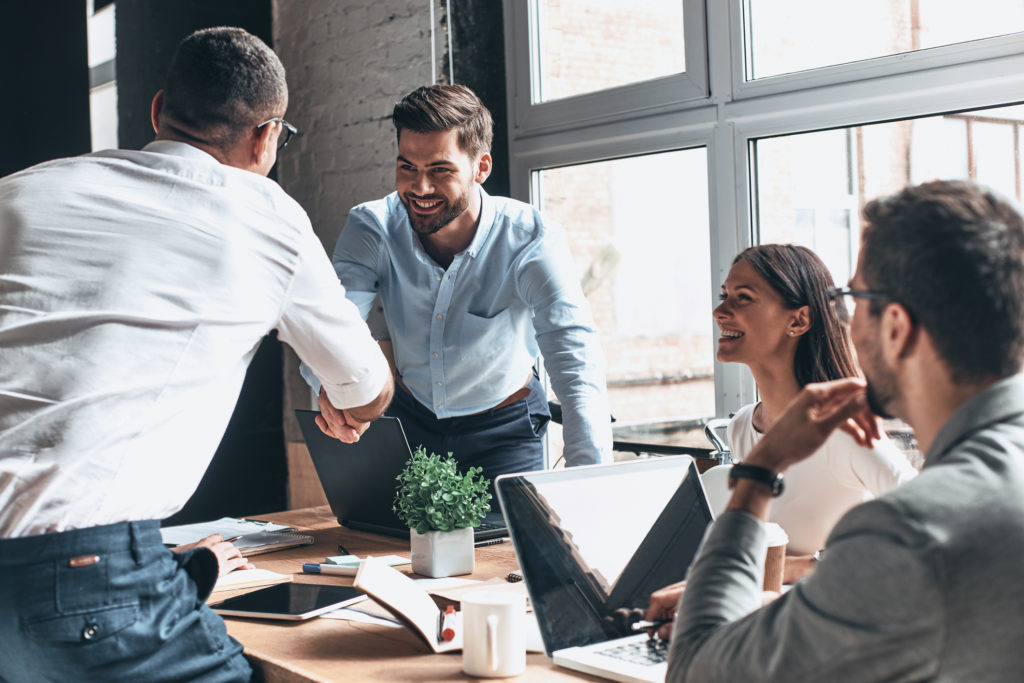 At the heart of doing the opposite lies the principle of contrarian thinking. It's a mode of thought that challenges the status quo and questions the underlying assumptions that govern business practices. This is not to be confused with being contrary for the sake of it. Rather, it is a strategic decision to zig when others zag, to find value in the overlooked, and to explore the road less travelled with the understanding that it may lead to untapped opportunities.
The landscape of modern business is littered with examples of entrepreneurs who turned left when everyone else turned right and, in doing so, discovered new horizons. Think of the tech giants who, instead of safeguarding their software, embraced open-source platforms, building communities and fostering innovation. Consider the movement towards sustainability and ethical production in industries that were once synonymous with waste and exploitation. These entrepreneurs understood that by doing the opposite, they were not just defying conventional wisdom but were also laying the groundwork for a more positive and sustainable future.
However, the path of contrarian action is not without its challenges. It requires a robust conviction and an unwavering belief in one's vision. Entrepreneurs must be prepared to face scepticism, endure setbacks, and navigate the discomfort of going against the grain. But it is precisely in these moments of adversity that resilience is built and character is forged. By embracing a philosophy of positive contrarianism, entrepreneurs can become catalysts for change, inspiring others to reconsider their viewpoints and acknowledge the value of difference.
Furthermore, doing the opposite necessitates a deep understanding of the current norms and practices. True innovation is born from insight, not ignorance. Entrepreneurs must, therefore, immerse themselves in their industry, learning its rhythms and understanding its dynamics before attempting to introduce a new beat. With this knowledge in hand, they can identify the complacent areas ripe for disruption and the stagnant waters that conceal unexplored depths of potential.
It is also crucial that in their quest to do the opposite, entrepreneurs ensure that their actions lead to positive outcomes. The intention behind contrarian strategies should be to add value, solve unaddressed problems, and enhance the well-being of communities and the environment. The measure of success is not found merely in profit margins and market shares but in the positive footprint left in the wake of a business's operations.
Embracing a contrarian approach, entrepreneurs must not only accept but seek out feedback, understanding that every critique holds the seed of a new opportunity for growth. The art of doing the opposite is less about a singular act of defiance and more about cultivating a mindset that continually seeking innovation through inversion. This means not just launching a product that is the antithesis of what's available but also considering alternative business models, untapped markets, and novel ways of delivering value to customers.
The potency of doing the opposite is evident in leadership as well. While traditional management might focus on maintaining control, a contrarian leader might empower their team, fostering a culture of autonomy and creativity. They recognize that by loosening the reins, they can encourage ownership and passion in their employees, leading to higher motivation and innovation. This type of leadership acknowledges that sometimes the best way to lead is by stepping back and allowing others to step forward.
In marketing, doing the opposite might mean shifting away from aggressive promotion to foster genuine community engagement. In a world numbed by constant advertisement, the entrepreneur who chooses to listen rather than speak, engage rather than sell, and build relationships rather than customer bases can achieve a loyal following. This strategy can turn consumers into advocates and products into movements.
The financial strategy is another area where doing the opposite can yield substantial benefits. Instead of following the standard growth-at-all-costs mantra, an entrepreneur might prioritise financial sustainability and resilience. This could mean growing slowly but also reducing risk and building a business that can stand the test of time and economic shifts. In a world where so many startups burn brightly but briefly, a more measured approach can be revolutionary.
It's important to note that doing the opposite as an entrepreneur is not an easy path. It is one laden with risks and uncertainties. The market is unforgiving of mistakes, and the comfort of following tried and tested methods is a strong lure. However, it is in this very difficulty that the potential for substantial positive difference lies. By daring to be different, entrepreneurs can redefine industries, push humanity forward, and create legacies that outlive their businesses.
Moreover, this approach extends beyond business practices and into social responsibility. Entrepreneurs who do the opposite might flip the script on corporate giving, integrating social good into their core business models rather than relegating it to a peripheral activity. This shift reflects a deeper understanding that business does not operate in a vacuum and that the health of the enterprise is intrinsically tied to the health of the community and the environment.
Doing the opposite, therefore, is a multidimensional endeavour. It's about products and services, yes, but it's also about how a business is run, how it grows, how it interacts with the world, and what values it embodies. It challenges entrepreneurs not only to ask "What if?" but also "What matters?" and "To whom?"
In essence, doing the opposite is an entrepreneurial philosophy that intertwines with the very fabric of positive change. When entrepreneurs commit to this path, they do more than create successful businesses—they forge new possibilities, champion progress, and contribute to a world that reflects not just what is but what can be when we dare to challenge the familiar and embrace the new.