In recent years, there's been a growing focus on understanding and addressing toxicity, especially in the workplace and personal relationships. However, in some circles, the pendulum has swung too far, leading to over-labeling and constant negative thinking. As an entrepreneur, understanding the impact of this mindset is crucial for your health and business.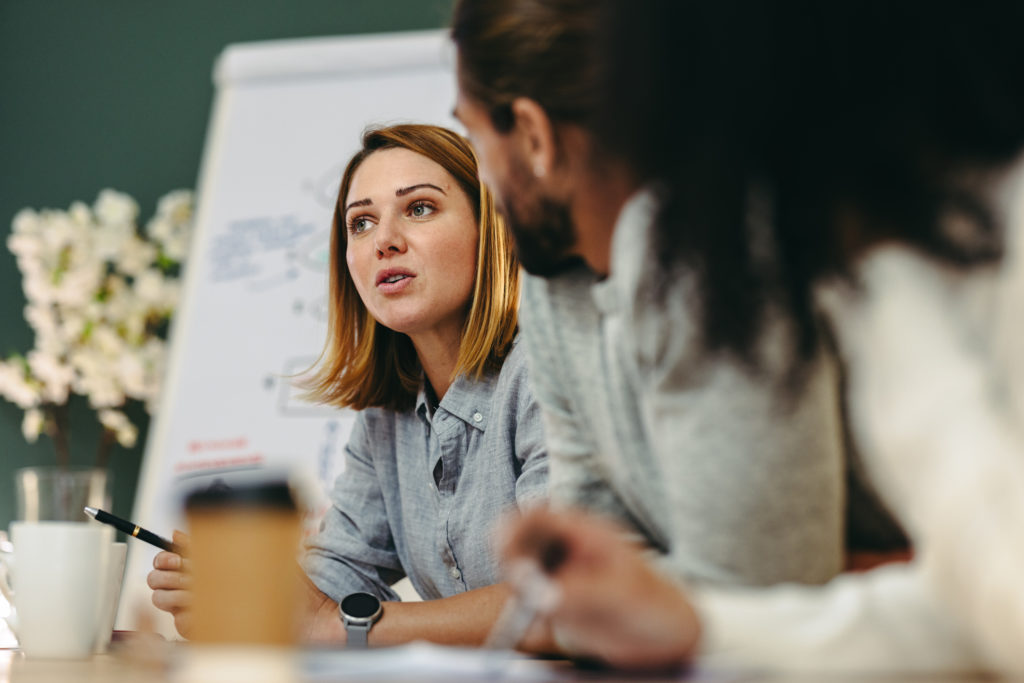 Here's why:
Physical and Mental Health Consequences
Constantly dwelling on negative thoughts can have serious repercussions on one's health:
Stress and Anxiety: Perceiving everything as harmful or toxic can lead to chronic stress and anxiety. When the brain continually perceives threats (even if they're just imagined), it releases stress hormones like cortisol. Over time, high levels of these hormones can lead to health problems, including heart disease, sleep disturbances, and a weakened immune system.
Mental Fatigue: Continually being on the lookout for toxicity can be mentally draining. This constant vigilance can lead to cognitive fatigue, hindering decision-making, creativity, and problem-solving abilities.
Depression: Chronic negativity can also play a significant role in the onset or deepening of depression. It creates a vicious cycle where negative thoughts feed depressive feelings, strengthening the negative thoughts.
Eroding Trust in Business Relationships
For an entrepreneur, relationships are paramount:
Team Dynamics: Labeling challenges or interpersonal issues as "toxic" without proper assessment can erode trust within a team. Instead of addressing concerns constructively, over-labelling can lead to divisions, making it difficult to foster a collaborative and supportive work environment.
Stakeholder Relationships: Partners, investors, and customers prefer working with businesses that demonstrate positivity, resilience, and adaptability. Continually portraying scenarios as harmful or toxic can deter stakeholders, leading to lost opportunities and collaborations.
Stunting Growth and Adaptability
Entrepreneurship often requires adaptability and a growth mindset:
Fixed vs. Growth Mindset: Entrepreneurs who constantly focus on the adverse risk develop a fixed mindset, believing their abilities and situations are static. This contrasts with a growth mindset, where challenges are seen as opportunities to learn and grow.
Inability to Accept Feedback: Constructive criticism is vital for business growth. However, if one is predisposed to view all criticism as negative or toxic, they miss out on valuable insights that could propel their business forward.
Hampering Creativity and Innovation
Constant negativity can suppress the creative process:
Fear of Failure: If entrepreneurs always expect the worst, they might become risk-averse, fearing that new initiatives will fail. This can stifle innovation and prevent the business from evolving.
Narrowed Perspective: A continuously negative mindset can limit one's perspective, making it difficult to see new opportunities or think outside the box.
Neglecting Solutions and Opportunities
A focus on the negative can obscure the silver lining or potential solutions that often come with challenges:
The barrier to Problem-solving: Entrepreneurs who are continually absorbed in negative thoughts might become paralyzed by them, preventing them from identifying and executing solutions to business challenges.
Missed Opportunities: A negative perspective can prevent one from seeing valuable opportunities that might arise unexpectedly. Rather than seizing these chances, an entrepreneur engrossed in negativity may bypass them, thinking they're too good to be true or fraught with pitfalls.
Erosion of Brand Reputation
The way an entrepreneur perceives and projects their thoughts can influence public perception:
Public Image: If an entrepreneur frequently vocalizes their negative viewpoints, it might create an image of their brand as pessimistic or challenging to work with. This can deter potential customers, partners, and even employees.
Social Media Impact: In today's digital age, thoughts and opinions shared online can have lasting impacts. A business leader who constantly focuses on the negative can inadvertently harm their brand's online reputation.
Decreased Employee Morale and Retention
The mindset of a leader profoundly influences their team:
Diminishing Morale: Constantly highlighting the negative or labelling situations as toxic can demotivate team members. This demoralization can reduce productivity and overall job satisfaction.
High Turnover: In an environment perceived as continually negative or toxic, employees may feel undervalued or stressed, leading to higher attrition rates. Hiring and training new employees is costly and can disrupt business operations.
Recommendations for Entrepreneurs:
Mindfulness and Reflection: Engage in meditation and journaling to become more aware of your thought patterns and recalibrate your mindset.
Seek Constructive Feedback: Regularly consult with mentors, peers, and team members to gain varied perspectives on situations.
Limit Exposure: Reduce exposure to consistently negative influences, whether certain media outlets or overly pessimistic individuals.
Engage in Positive Affirmations: Positive affirmations can help rewire the brain to approach challenges with a solution-oriented mindset.
Professional Guidance: Consider seeking guidance from professionals such as therapists or business coaches to develop strategies for maintaining a balanced perspective.
Final Thoughts:
While recognizing and addressing genuine issues and toxicity is essential, it's equally critical for entrepreneurs to be wary of the pitfalls of over-labelling and dwelling on the negative. By adopting a more balanced and positive perspective, entrepreneurs can create a conducive environment for their personal well-being and the holistic success of their business endeavours.