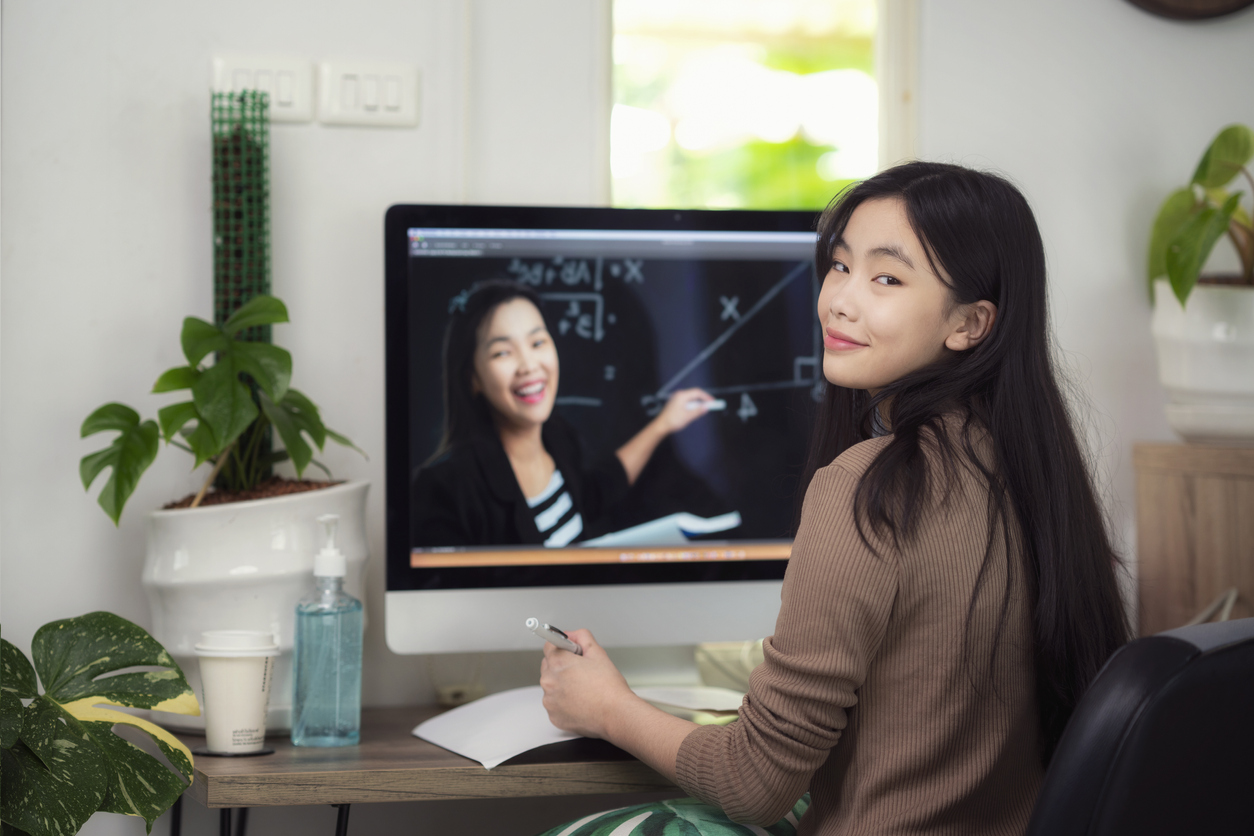 The coronavirus pandemic has changed the way we do business. Conferences and events have been moved for immense halls into the comfort of our own homes. Due to the massive increase in remote work, there has been a sharp growth of online virtual conferences. The worldwide virtual events sector had a value of $77.98 billion in 2019. Grand View Research expects a 23.2% annual growth rate by 2027. And it makes sense!
Since many companies have adopted a work-from-home policy to keep their businesses running during the lockdown imposed by COVID-19, video conferencing and other online communication tools have become indispensable for business and client meetings. In March 2020, when the pandemic put Europe in lockdown, Microsoft Teams had to sustain 44 million daily active users.
While the pandemic will eventually end and people will return to their normality, remote work and online events will become more and more present in our professional lives. People have discovered the benefits of organizing and attending virtual events and will want to keep taking advantage of them.
Online conferences reinvented by advanced technologies
The virtual events sector applies to various activities. From business video and audio conferencing to live streaming and broadcasting, online events proved that we can do business differently, cheaper and faster. Attendees from all over the globe can participate in a virtual conference in an instant without incurring the high costs for traveling and accommodation. Moreover, virtual events contribute to better health for attendees who are no longer forced to take long and tiring flights, adjust to time zones, and be ready to make a presentation in front of a crowd while suffering from jet lag.
Technology keeps up with the demand for digital platforms that allow engaging virtual gatherings. Nowadays, the web-based platforms destined for virtual conferences and events, such as Zoom and Microsoft Teams, are equipped with features like chat boxes, polling, and question and answer sessions. Moreover, artificial intelligence (AI), virtual reality (VR), and augmented reality (AR) take online conferencing to the next level and create virtual events just as engaging as the physical ones, if not more.
While it's true that virtual events will never be able to completely replace physical events, their advantages are undeniable. Video streaming allows businesses to reach wider audiences and make their message heard due to AI tools like subtitles and closed captioning. Virtual experiences are more accessible and provide more engaging experiences.
Virtual events are no longer the exception
Currently, the most common type of online events are conferences, sales meetings, client meetings, trade shows, and job fairs. Various digital platforms allow for communication and collaboration between businesses. Scientists too have embraced the advantages virtual conferences have to offer and praise the virtual format.
For example, Russ Altman, associate director of the Stanford Institute for Human-Centered Artificial Intelligence said that their online conference on how AI can help scientists fight the COVID-19 pandemic was a huge success because it was hosted online and not in-person. While the physical event was meant to gather just a few hundred participants, the online event reached 30,000 people. Moreover, they were able to better control the flow of discussions, answer questions, and make changes in real-time based on private messages.
However, as always with technology, digital events too come with their own risks. Virtual event organizers need to keep their eye on what is known as "digital event fatigue". Attendees have a tendency to leave virtual events early if the content is not engaging or interesting enough.
Online conferences need to deliver relevant content, talented presenters, and a flawless technical experience with impeccable audio. Otherwise, they risk losing their audience. The audience is getting more demanding and expects innovative events that offer a high level of engagement and an interactive social experience. They want to attend educational events that insist more on value and less on sale.
The online conferencing concept was already here when the pandemic hit. Businesses were already taking advantage of digital platforms to organize more accessible, affordable, and eco-friendly gatherings. However, COVID-19 accelerated the transition from offline to online. People have discovered that virtual meetings can simplify their lives and increase their productivity. Society will keep marching toward virtual events, and online meetings will no longer be the exception but the rule.