A Game Changer for Rehabilitation – Physiotherapy has long been a crucial element in rehabilitating patients with musculoskeletal, neurological, and other physical conditions. As technology advances, artificial intelligence (AI) has been making waves across various industries. One area of AI development that has shown promise in physiotherapy is generative AI.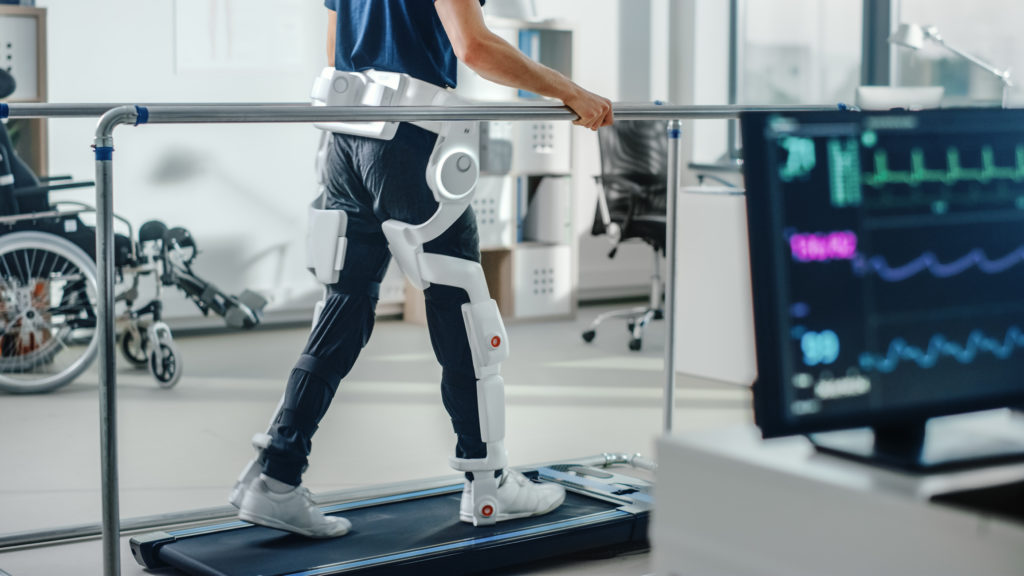 In this article, we will explore the possibility of integrating generative AI into physiotherapy, its potential benefits, and the challenges faced in implementing this technology.
The Role of Generative AI in Physiotherapy
Generative AI refers to machine learning models capable of generating content by understanding and predicting patterns in data. In the context of physiotherapy, generative AI could be employed in several ways:
Personalized treatment plans: Generative AI can analyze patients' unique data, such as medical history, symptoms, and physical limitations, to create personalized and effective treatment plans. These plans can be further refined as the AI learns from the patient's progress and feedback.
Virtual physiotherapists: Through natural language processing, generative AI can act as virtual physiotherapists, providing real-time guidance and feedback to patients during remote rehabilitation sessions. This could be particularly useful for patients in rural or remote areas with limited access to physiotherapy services.
Enhanced patient education: Generative AI can create customized educational content for patients, helping them understand their condition, the importance of adhering to their treatment plan, and how to perform exercises correctly. This can improve patient engagement and adherence to therapy, leading to better outcomes.
Predictive analytics: By analyzing large datasets of patient information, generative AI can predict the likelihood of specific outcomes, such as the risk of injury or the expected time required for recovery. This can aid physiotherapists in making better-informed decisions about treatment strategies.
Potential Benefits of Generative AI in Physiotherapy
Improved patient outcomes: Generative AI's ability to personalize treatment plans and provide real-time feedback can lead to more effective rehabilitation and better patient outcomes.
Increased accessibility: Virtual physiotherapists powered by generative AI can make physiotherapy services more accessible to patients who may have difficulty travelling to a clinic or finding a qualified practitioner.
Cost-effectiveness: AI-driven physiotherapy can reduce costs associated with in-person visits, as well as the time and resources needed for therapists to develop and monitor treatment plans.
Enhanced research capabilities: Generative AI can analyze large datasets to uncover new insights into the effectiveness of different treatments, paving the way for evidence-based physiotherapy and improved patient care.
Challenges and Considerations
Despite its promising potential, there are several challenges to consider when integrating generative AI into physiotherapy:
Data privacy and security: The collection, storage, and analysis of sensitive patient data raise concerns about data privacy and security. Robust data protection measures must be in place to ensure patient confidentiality.
Ethical considerations: The use of AI in healthcare raises ethical questions about the role of machines in decision-making and the potential loss of human touch in patient care.
Technical limitations: While generative AI has advanced significantly, there may be limitations in its ability to understand the nuances of human movement and the intricacies of physical rehabilitation.
Adoption barriers: Physiotherapists and patients may be resistant to adopting AI-driven solutions due to concerns about the technology's effectiveness or a preference for traditional, in-person treatment.
Overview
Generative AI holds great promise for the field of physiotherapy, offering the potential for personalized treatment plans, improved patient outcomes, and expanded access to care. While challenges remain, the integration of generative AI in physiotherapy could revolutionize patient care and rehabilitation in the coming years. As research and development continue, healthcare professionals and patients alike should keep a watchful eye on this exciting frontier.