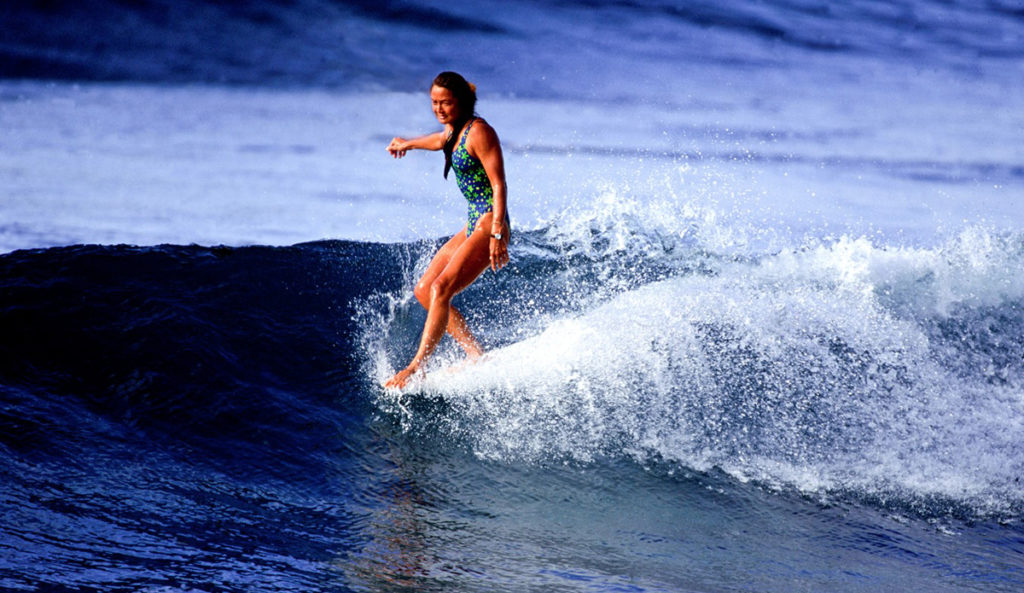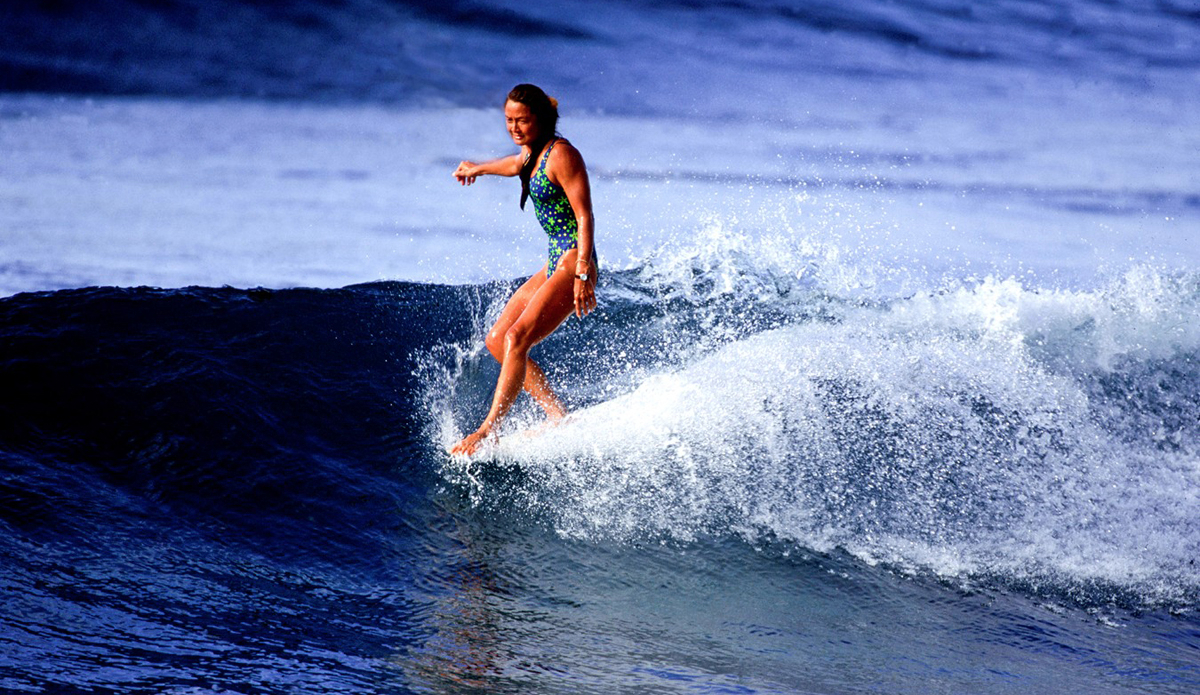 The world of surfing lost a very dear friend when the First Lady of Surfing, Rell Kapolioka'ehukai Sunn passed away on January 2nd, 1998 at the age of 47.
Diagnosed with breast cancer when she was just 32, Rell was given only months to live. Rather than submitting to the disease and giving up on life, Rell did exactly the opposite, choosing to live life to its fullest. Although hardly a departure from the way in which she had always lived, she approached life with a passion and chose to live each day as though it was her last. During her entire fifteen-year battle with the disease, Rell gave freely of herself and indelibly affected each and every person with whom she came in contact.
Rell's middle name, Kapolioka'ehukai, is Hawaiian for "heart of the sea," and her parents could hardly have known how fitting a name they were choosing when naming their daughter.
Often referred to as the "Queen of Makaha," Rell was the quintessential water-woman, excelling at all watersports, including surfing, bodysurfing, spearfishing, and open-water outrigger canoeing. In the early '70s, Rell was instrumental in establishing the Women's Professional Surfing Association and founding the women's pro surfing tour in which she twice finished third in the year-end rankings. Also, in a culture where proficiency in the water is widely respected and lifeguards are nearly deified, 1977 found Rell honored by being named Hawaii's first female lifeguard.
Despite all of her accomplishments, Rell remained a completely humble and unselfish person, and might easily have been called the "Queen of Aloha" for the spirit she carried with her, and the enthusiasm she devoted to every aspect of her life. Rell often explained, "The aloha spirit is real simple. You give and you give and you give . . . and you give from here (the heart), until you have nothing else to give." Rell was at once a role model, swimwear model, radio personality, motivational speaker, and hula instructor, giving of herself to a variety of groups. However, no single group received more of her time and energy than did the children of Hawaii.
Rell will forever be remembered for her support of children's surfing, in particular for her annual Menehune Surf Contest, held exclusively for children at her beloved Makaha beach. Many of surfing's young stars remember getting their start in competitive surfing at this 23-year-old event that has become known for its atmosphere of fun and camaraderie. Some of these greats will equally remember Rell for her annual Thanksgiving feasts, to which all were invited, and none left hungry.
It was Rell's great fear that she would be remembered not as a woman of the sea, but rather as a victim of cancer.
Aloha, Rell Sunn, and mahalo. . .