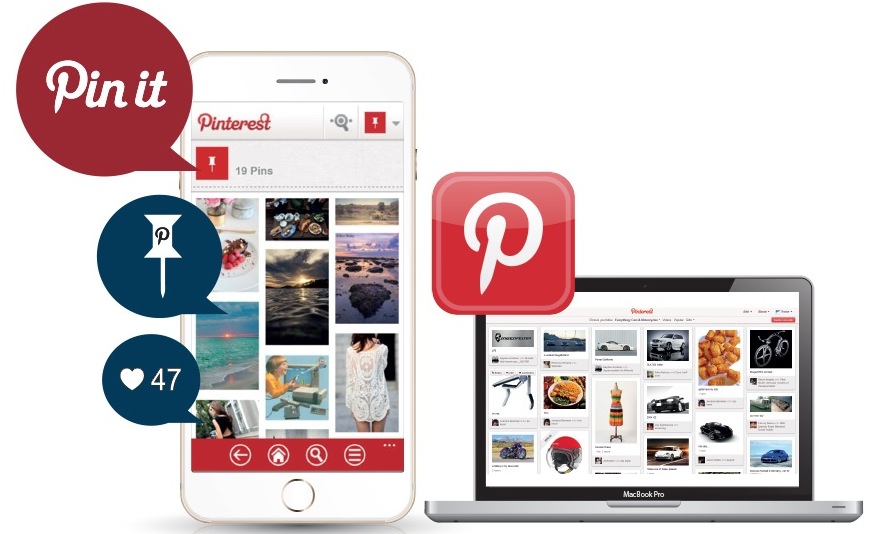 Pinterest may be one of the newer social networking sites, but it certainly carries more than its own weight. It is one of the best places to get value for money. People keep what are basically online vision boards of things they find creative and thought provoking.
CONVERT, GENERATE LEADS AND MALE SALES
For one, Pinners are more likely to click through to your website. With less than 100 million users, Pinterest generates 5% of the referral traffic in the world. Only Facebook can beat that. Not only are Pinners more likely to visit your website, but they are also more likely to spend money once they are there. This is not surprising since Pinterest is mostly about people showing the things they like. It does not end there. Pinterest users are not just more likely to buy, but they spend more money on average than customers who click through from Facebook. In short, Pinterest offers greater conversion rates and generates more sales leads.
A PICTURE IS WORTH A THOUSAND WORDS
As an image-sharing platform, its layout and customs are particularly suited for encouraging people to spend money. A visual medium communicates to its audiences in a more powerful way than verbal media like say twitter or Facebook. Images are more powerful than words. In our daily lives, we come across a lot of information. Most of the information that actually registers in our brains is visual. Pictures have the power to stimulate our emotions much more than our intellect. And we know that emotions drive decisions. People are thirty times more likely to read infographics than text. So even when you have written information, present it in a graphical way. There is no other social media platform that generates as much sales revenue per click than Pinterest.
PURCHASING POWER
Pinterest users have purchasing power. More than half are women in their twenties and thirties. The rest are a sizeable – and growing – population of men who also have purchasing power. While Facebook clearly has greater numbers, Pinterest has the right kind of people – people aged 25-35 spend the most money.
IDEAS
Millward Brown conducted research on Pinterest and found that an impressive 87% of the people on there had made purchases from things they saw on the social network. They also found that more than 90% had used the platform to plan future expenditure. Pinners are actively seeking ideas for their next purchase.
Pinterest is primarily a place for advice and tips. Pinterest does not just sell products. It sells creativity and inspiration. This means that you are in a position to find just the right customer for you. Customers that share the same tastes as you are more likely to buy again and again.
BRANDS
Unlike Facebook users who connect more with personalities than brands. Pinterest users follow their favourite brand more than they follow their favourite celebrities. They are more excited about a food brand than a celebrity chef. This means that on Pinterest, you are free to promote your product without necessarily having a personal brand to go with it. You also may not need Influencer marketing because your product can speak for itself.
FLEXIBLE COST-PER-CLICK PROMOTION
Promoted Pins are just like google ads. They are charged on a per click basis. This means you get more value for money. Setting up a business account is free and once you do that you can then use promoted pins. A pinner can respond to your promoted pin in different ways: they can decide to click on it, to share it with a fellow pinned, or save it onto one of their boards. Should they decide to save it on their own board, it remains there perpetually and gives you value in the long run. Money invested in Pinterest marketing is more likely to yield returns in the long run compared to money invested in other platforms.
Pinterest also offers a lot of flexibility to advertisers. After beginning a campaign, you can easily choose to go increase your bid or reduce your bid depending on the performance of the campaign.
LONG-TERM RETURNS
Images that have a strong impact on your audience are likely to be repinned and shared many times, giving you more returns for your investment. After your campaign is over, your pins will remain on all the boards on which they were pinned; permanently or until the user removes them. This makes it easier for you to be found through Google searches.
Promoted pins don't look obviously like ads. They don't stand out like sponsored content on Facebook, YouTube, and Google Ads. They look like any other pin. This means that Pinterest users will have more trust in your message than if it was a google ad or a Facebook ad.